Are you planning a long trip to Korea and do not know which places you should visit? Check-out the top 10 Amazing cities you have to visit in Korea, you will find the best destination that blends modernity and tradition.
1. The Capital of South Korea – Seoul
Seoul is the capital of South Korea, mixed with tradition and modernity, you can find temples, palace, old buildings, modern buildings and high-tech subways that are located everywhere in the city. With a population of approximately 10 million, the Capital has been home to a Korean capital for more than 2,000 years. South Korea is known for its fast internet speeds, K-pop, K-dramas, cosmetic and industry-leading tech companies Samsung and LG, this is a must-visited city for any type of travelers.
To see the best traditional and modern places in Seoul, you should visit the biggest palace, Hanok village, local market and the landmark with us, also try unique Korean dishes or street food, join our one day old and new Seoul city tour or take photos at the palace or try do some special activities – hiking on the mountain.
Recommended for: All types of travelers, first-time visitors, foodie, shoppers
Read more: The 10 best things to see in Seoul   and  The 10 best things to do in Seoul
2. The city between North and South Korea – Paju
Korea is surely the only country with such a marked division of its territory, you must have heard about Korean Demilitarized Zone (DMZ). DMZ is one of the only thing can do in Korea, visitors can see the border of North and South Korea in Paju city. To defend the South Korean capital "Seoul", many U.S. and South Korean Army bases are set up in this area. Not only visit the Demilitarized Zone, but also the famous attractions located in Paju city such as Gamaksan Suspension Bridge and strawberry farm, etc. Join our Korea DMZ Private Tour to visit and see with your own eyes this worldwide famous place!
Recommended for: Cultural & history explorer
Read more: The DMZ : Symbol of a divided Nation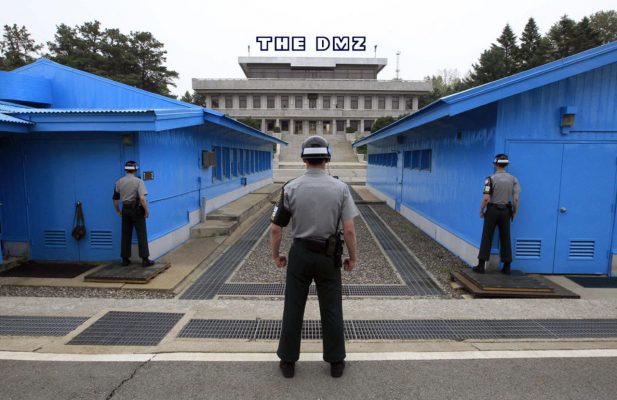 3. A beautiful and nature place to see around Seoul – Chuncheon
Chuncheon is located in Gangwon province, it is also called "the city of the lake" because of the beautiful Soyang River. Not only for the beauty of its landscape, but also because of Chuncheon provides many education programs, K-drama shooting places and outdoor activities. This place are recommended for families with kids or seniors to visit in four seasons, visitors can enjoy over 5,000 species of plants and flower in the most beautiful garden in Korea (The garden of morning calm) in spring, have the exciting water sports in summer, visit the Korean drama shooting place Nami Island for photos in autumn and enjoy the snow falls or winter activities in the Ski Resort.
Recommended for: Nature and Leisure Seekers, K-drama lovers, family or traveling with kids or seniors
Read more: Chuncheon, the perfect city for a fresh start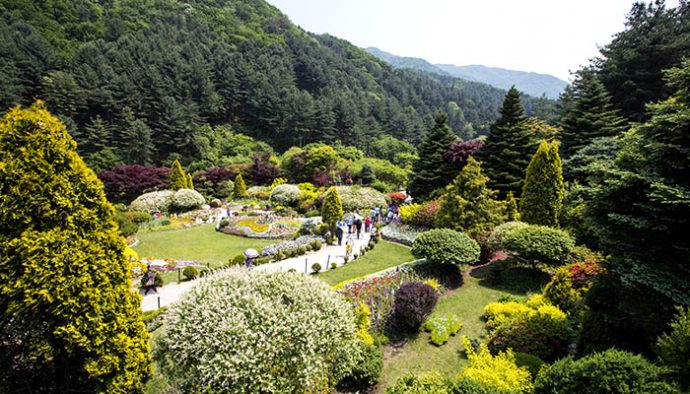 4. Breath of the fresh sea air in a beautiful Coastal City – Sokcho
Located a few hours by car from Seoul, you will get the chance to admire the panoramic view of the Seoraksan National Park. Sokcho is one of the most popular nature attractions for both Korean and tourists. Seoraksan National Park, mountains, coastline, beaches, temples and seafood, you can find the best way to relieve your stress here. Take the cable car to the Gwongeumseong fortress which is situated at 670m above sea level in Seoraksan mountain, get the opportunity to look around the fish market and try the local seafood, explore the 1300 years Buddhist temple in one or multi-days! Either you are looking for a beautiful mountain or seashore, Sokcho must be the best place for you! Check-out our Seoraksan Mountain Tour.
Recommended for: Nature and Leisure Seekers
Read more: Things to do in Sokcho  and  A refreshing getaway in plain nature : Sokcho
5. Korea's Ancient Capital – Gyeongju
Gyeongju was once the capital of the Silla Kingdom, the longest surviving kingdom in the history of the peninsula, for almost 1000 years. The city still shines today, this is a whole city with UNESCO Cultural Heritage, and the most well known as the "Museum Without Walls". Come here to feel the peaceful old-fashioned city embraced by high royal tombs and historical relics, our tour will bring you to visit the representative temple – Bulguksa Temple and Seokguram Grotto, take a photo at the oldest existing astronomical observatory in Asia – Cheomseongdae Observatory and walk around the palace complex of ancient Silla at Donggung Palace and Wolji Pond, or you can book a accommodation near the Bomun Lake to experience the tandem bikes, paddle boats and get a great view of the whole lake at the hotel. Don't hesitate to contact us and we will custom a multi-days tour for you. Check-out our Gyeongju one day tour.
Recommended for: Cultural & history explorer
Read more: Gyeongju City : Between Past and Present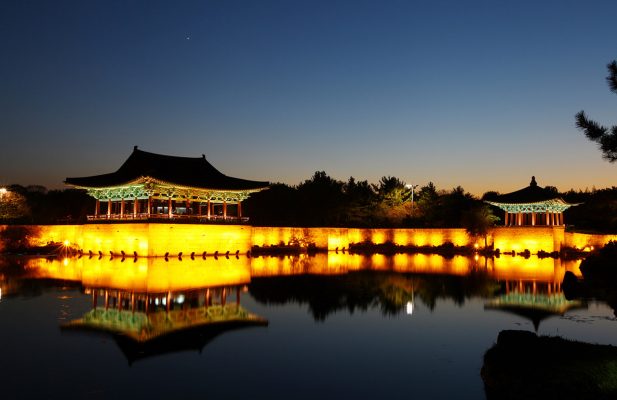 6. South Korea's second most populous metropolitan city – Busan
Busan is the second-most populous city in South Korea after Seoul, with a population of approximately 3.5 million, it is the largest port city in South Korea and the world's fifth busiest seaport by cargo tonnage. Seoul and Busan both have the good restaurants, cafes, bars, nightclubs, markets, shopping mall, good hotels and subway, but the biggest different between both cities are the beaches, there are no beaches in Seoul. To spend summer vacation in South Korea, many Korean choose to visit Busan and enjoy summer time in there. The famous Busan's beaches, seafood, markets, coastline are the things that make Busan a beautiful city to discover. Check-out our Busan tours.
Recommended for: All types of travelers, first-time visitors, foodie, shoppers, Nature and Leisure Seekers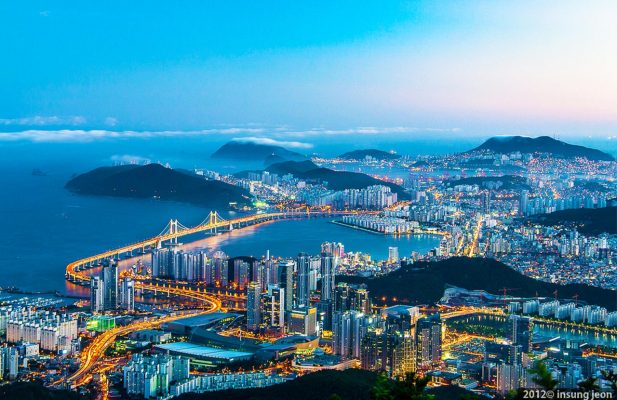 7. The Hawaii of South Korea – Jeju Island
Jeju Island is a volcanic island, it is well known for natural places including mountains, waterfalls, white sand beaches, unique rock formation, tangerine and green tea. Located on the below the Korean Peninsula, visitors need to take domestic flight to there (around 1 hour flight from Seoul). Jeju Island was a favorite honeymoon destination for Korean people before it has become a popular tourist attraction, now the Island not only provides a peaceful, picturesque sceneries, but also many activities such as fruit picking, horse riding, walking on the Jeju Olle trails, meet the Jeju stone grandfather, watch the female divers show, take photos at the Canola flower fields during spring, hiking in the Hallasan mountain or rent a bike and enjoy the breeze in Udo Island, etc. This paradise is the best place for nature exploration. Check-out the attractions of Jeju Island.
Recommended for: Nature and Leisure Seekers
Read more: The best things to do and see in Jeju Island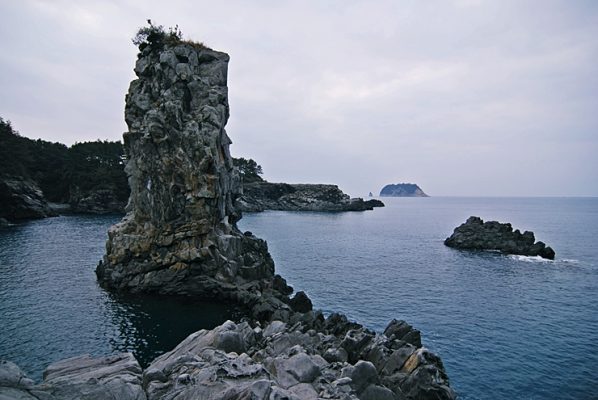 8. Home to the largest Hanok Village – Jeonju
Jeonju is the hometown of traditional Korean houses and Bibimbap. Many traditional arts, crafts, and architectural breakthroughs have been attributed to this city. There are more than 700 traditional Korean houses in the Jeonju Hanok Village, visitors can walk around here and admire the old scenery or try on Hanbok, the traditional Korean clothes. This city also is a food capital in Korea, the Jeonju Bibimbap is a traditional Korean mixed rice which is well known across South Korea, visitors can find many Bibimbap restaurants and street food vendors here. Check-out our Jeonju Hanbok Village Tour!
Recommended for: Cultural explorer, foodie
Read more: North Jeolla Province Tour Experience : Jeonju, Jin-an
9. The City of Filial Piety – Suwon
About one and half hour drive from Seoul, you can discover Suwon city. Suwon traditionally known as "The City of Filial Piety", it is a walled city in South Korea. 11 universities, Samsung Electronics R&D center and headquarters all are located in Suwon. One of the most popular tourist destinations in Suwon is Suwon Hwaseong Fortress, it is an impressive structure from the latter part of the Joseon dynasty (1392-1910), also is a must-visit UNESCO World Cultural Heritage Site. Come to experience the historical sites with us through our Suwon Hwaseong Fortress Tour!
Recommended for: Cultural & history explorer
Read more: The Hwaseong fortress : An historical unprecedented project
10. Second largest port city in Korea – Incheon
Incheon is the second largest port city in Korea, you can also find its International airport, bridge, Songdo international city (a free economic zone). With railway connections to Seoul, visitors can visit the attractions such as Incheon fish market, China town, Songwol-dong Fairy Tale Village, Wolmido Island when you stay in Seoul or on the way to Incheon airport. Incheon came to have the first and biggest China Town in South Korea, the Incheon China Town boasts many restaurants with Chinese-Korean fusion cuisine. Incheon also is a must-visit places for K-drama "Dokkaebi (Goblin)" fans. Check-out Incheon Half day tour and Goblin shooting location tour!
Recommended for: Cultural explorer, K-drama lovers, foodie
Read more: Vibrant Incheon : the futuristic city
Contact us through inquiry form or email info@onedaykorea.com if you need a customize itinerary.