Bukchon Hanok Village is located in the middle of Seoul, near Gyeongbokgung and Changdeokgung Palace. "Hanok" is a traditional Korean wooden house. During the Joseon Dynasty, it was the nobles and the upper class that inhabited Bukchon. Bukchon means "northern village".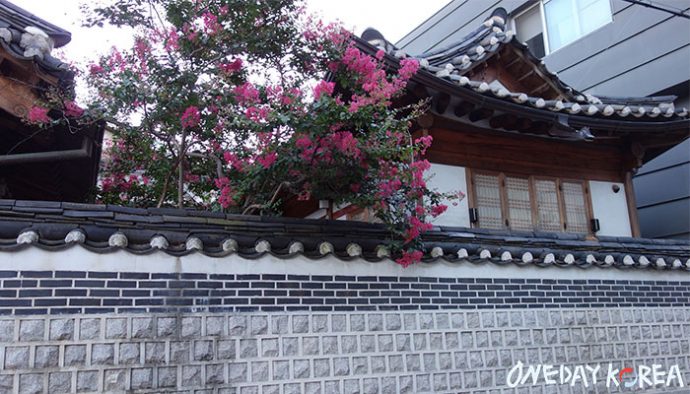 The village has about 850-900 traditional houses. With the modernization and the transformation of South Korea, hanok were replaced by newer concrete building. Bukchon is one of the last places where you can find hanok house as an actual neighborhood and with people living inside, unlike Namsangol Hanok Village (another hanok village in Seoul). This is one of the particularities of Bukchon Village, meaning you have to be quiet while visiting it not to disturb the inhabitants.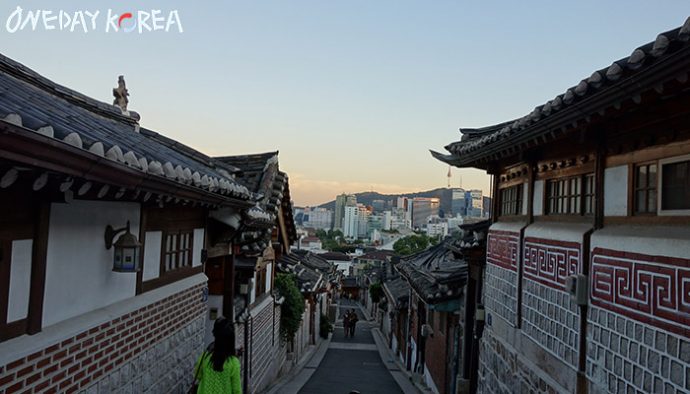 In the 1960s, the neighborhood was about to be renovated with newer buildings and the hanok houses relocated. However, people living here were against this renovation and new buildings, so the government decided to keep Bukchon Hanok Village as it was, and to let it untouched. Today, many of the hanok are cultural centers, teahouse, restaurant or guesthouses.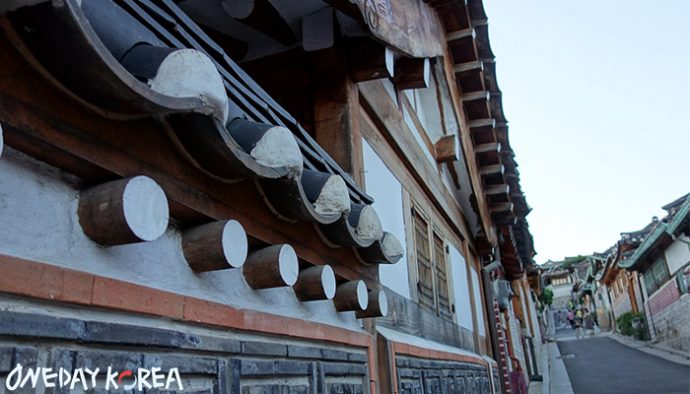 It may be a touristic place; it is easy to find itself in a small street with no one else, to escape from the touristic crowd. Bukchon Hanok Village is a good place to have a calm stroll, to enjoy the traditional Korean wooden houses. If you are lucky, you could see people wearing a hanbok (traditional Korean dress)!
Check our website and come to discover Bukchon Hanok Village with our Private Old and New Seoul City Tour or Half day Seoul City Tour.
Bukchon Hanok Village also is one of the best place for Hanbok photo shoot, we provide photographer so you can rent the Hanbok and take the photos in this traditional village, check the details here: Hanbok Photo Shoot Tour
More information about Seoul:
The 10 Best Things to See in Seoul
10 Best places for selfie in Seoul
10 Best Places to go on a Date in Seoul
The best itinerary for a first time visit to Seoul
3 Days Seoul Trip Itinerary: What to Do in Seoul for 36 Hours