Selfie & selfie sticks already became a hottest trend since a couple years ago. We saw many travelers and Koreans carry the selfie sticks and took a lot of beautiful photos around the tourism places. All the peoples want to keep the good memories as we know those photos can make us smile in someday when we're old. Every people should take one selfie sticks whenever you on a trip, you don't have to ask for the stranger or worry about the angles are not perfect, just follow your heart to take the photos. Korea has four distinct seasons, beautiful mountains, romantic drama shooting places, traditional & modern architecture that travelers definitely can take a lot of photos! Let's check out the recommend places for selfie in Seoul.
Seoul
1. Gyeongbokgung Palace Hyangwonji
Gyeongbokgung Palace is the largest palace in Seoul. It considered as the first Royal palace of Joseon Dynasty. This place known as must see tourist destination.
The lake inside Gyeongbokgung palace – Hyangwonji, it is the most peaceful and beautiful part of this palace. Hyangwonji is a lake and built by King Gojong in 1873, it includes a pavilion (Hyangwonjeong) and bridge (Chwihyanggyo), this place is a private place for the king to rest and leisure.
The beautiful season scenery is available round of the year
Join our one day old and new Seoul city tour or Hanbok Photo shoot tour
2. Bukchon Hanok Village
Bukchon Hanok Village sits between the two palaces of the Joseon Dynasty, Gyeongbokgung and Changdeokgung, as well as the Jongmyo Shrine. Unlike other Hanok villages, Bukchon was not created for tourists but is actually a living village inhabited by Seoulites. The village is home to hundreds of traditional houses called 'Hanok' that date back to the Joseon dynasty. Today, many of these hanoks operate as either cultural centers, guesthouses, restaurants or tea houses, providing an opportunity to experience, learn and immerse in Korean traditional culture.
Join our one day old and new Seoul city tour or Hanbok Photo shoot tour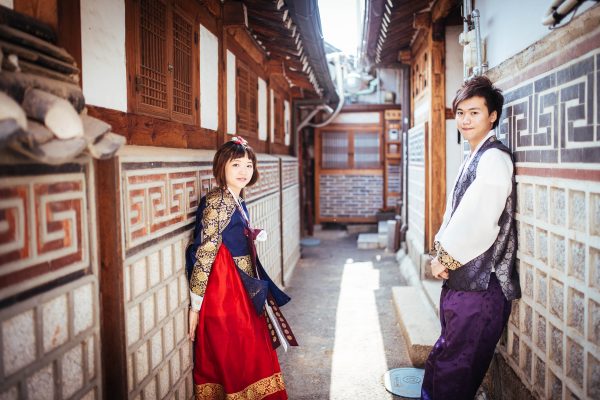 3. Deoksugung Stone Wall Road
Deoksugung Palace located in the middle of Seoul. This is famous for its elegant stone-wall road about 900 meters long. Stone wall road named Deoksugung Doldam-gil in Korea, also known as Jeongdong-gil. There are numerous traditional and modern structures along the way. The yellow ginkgo trees which is beside the palace will change color from middle of October. This place also became a shooting location of  Korean drama "Goblin".
Recommend visit on October when the stone wall road is full of yellow Ginkgo leaves
Join our Seoul Night History tour or Joseon Dynasty Walking Tour
4. Olympic Park Alone Tree
The alone tree was not that famous for travelers before a few years ago, but nowadays many travelers visit Olympic Park for this tree.
Korean young generations have their unique dating culture, they like outdoor photo shoot and they really enjoy sharing the photos on instagram, facebook or kakaostory. That's why this alone tree
became one of the famous spot for photo shoot. If you visit there, you can see many people are taking selfies of themselves in front of the alone tree. Now the alone tree will never lonely…
Recommend visit round of the year except winter
Join our Seoul Autumn tour during autumn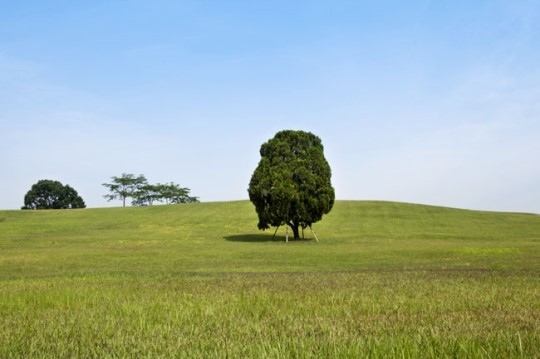 5. Sky Park Eulalia Festival
Sky Park also known as Haneul Park, it was used a landfill site between 1978 and 1993. However, this landfill recovery project began in 1996 and it was transformed to an ecological heaven.
This park is full of beautiful silver grass (Eulalia) in October every year.
Recommend visit on around mid October
Join our Autumn Tour: Day trip to apple farm & silver grasses park or Seoul Autumn tour during autumn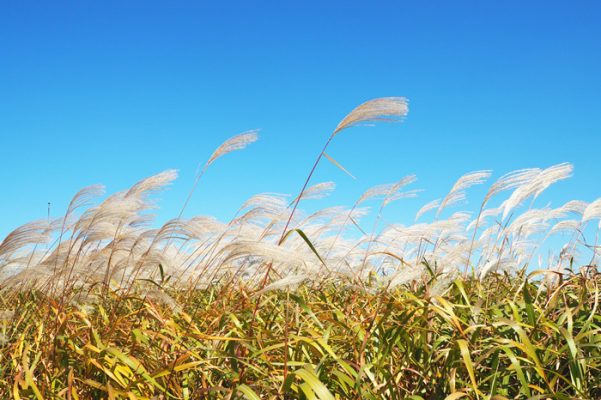 6. Samcheongdong
Samcheongdong road became a popular toursit destination because of Korean TV Show "We got married". This place is located next to Gyeongbokgung palace and Bukchon hanok village. There are many mural and unique coffee shops, restaurants, boutiques with beautiful displays and interiors in here.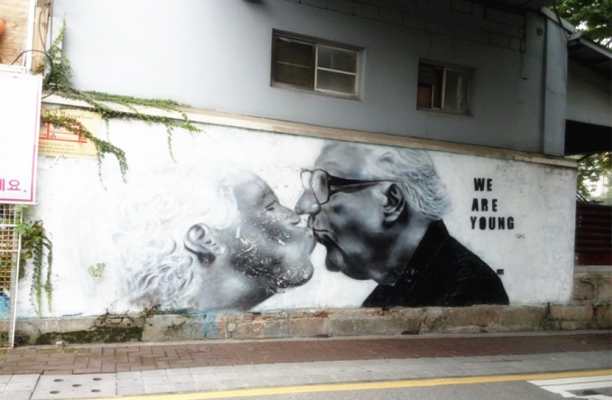 7. Ihwa Mural Village
Ihwa Mural Village is an unexpected art area. Street art is everywhere, with painting on the walls, metal structures, etc. Ten years ago, the Government wanted to demolish the neighborhood, since it was considered unattractive, poor and aging. The street art brought a new life to the area, welcoming artists, tourists and locals!
Join our Seoul Secret City Walk Tour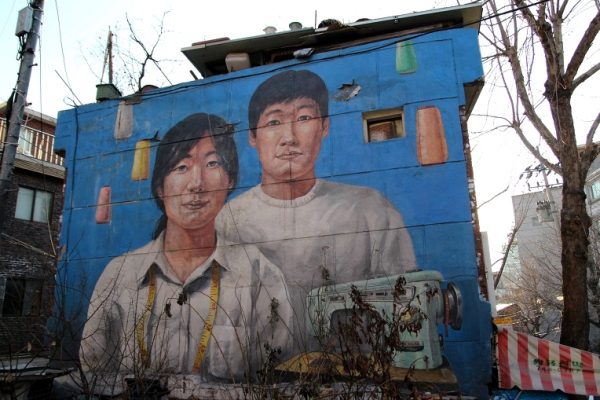 8. Seonyudo Park
Seonyudo Park is a ecological park. It houses rare species of plants along with some 120 kinds of plants. It contains four parks and many walking trails. The park also has a botanical garden of Seoul design gallery. Visitors can feel the peaceful and nature of this place and enjoy the views of Han river.
Recommend visit round of the year except winter
Join our Han River tour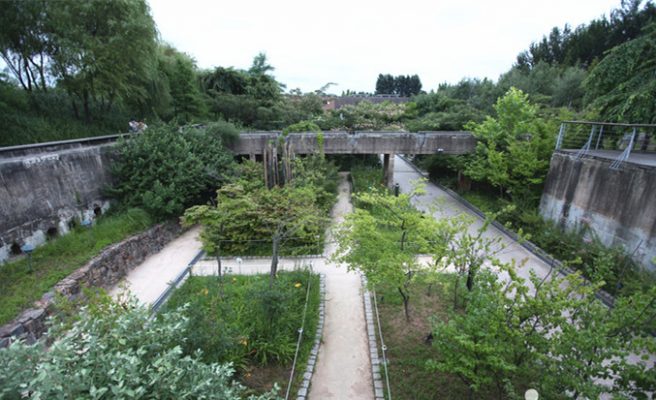 9. Buam dong
If you want to escape from the bustle of crowds, Buam dong must be the best place. Buam dong is a neighborhood in central Seoul and a very charming relaxing place. There are various galleries, coffee shops and restaurants. You can easily spend half day or whole day in there for relaxing.
Join our Slow Walk Tour in the Hidden Places of Seoul
10. Yongma Land Abandoned Amusement Park
Yongma Land is an abandoned amusement park in outer Seoul. It has been a popular spot until Lotte World Amusement park opened in 1989. The amusement park ceased its operations and is now open for visitors for just 5USD! Even though there are no rides operating, you can climb up on everything and take fascinating photos.
Join our Seoul Instagram tour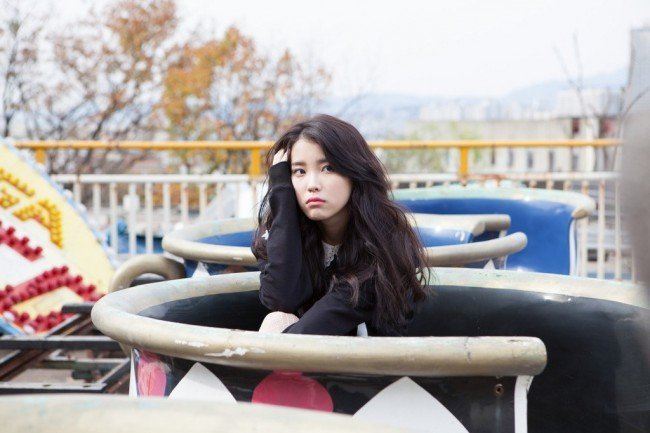 Photo Shoot Tour
We can offer Hanbok rental and photo shoot services if you are interest. Check out the details in here > Hanbok Photo Shoot Tour