10 Best Places to go on a Date in Seoul
You might be surprised but in fact, Seoul is a perfect place for lovebirds! If you want to take your better half to a unique and unforgettable date, Seoul is the place to go. Check out the 10 Best spots to go on a date in Seoul, which will make your significant other fall in love with you even more.
1. Cheonggyecheon Stream
Cheonggyecheon is a beautiful recreation area built around a stream and located in the heart of Seoul. The walking path goes on for kilometers and is especially beautiful at night or during the countless art festivals being held here. The light-up night view on the mesmerizing stream and Seoul's illuminated skyscrapers in the background set the perfect scenery for a romantic walking date!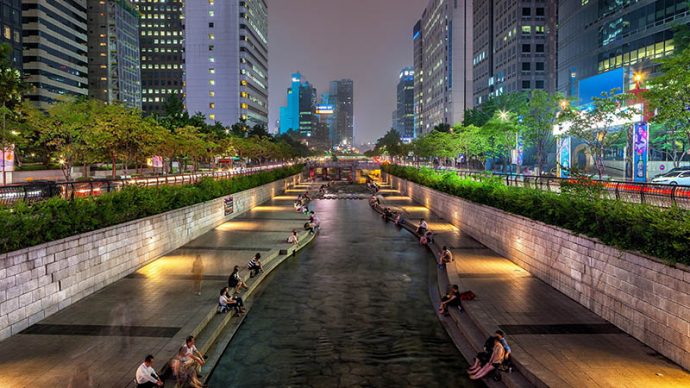 Discover Cheonggyecheon stream with our Joseon Dynasty Walking Tour!
2. A special movie experience
Everyone knows watching movies as part of the typical –not so exciting- date. Not in Seoul! Korea takes cinemas to the next level. You can choose the "Sweetbox" seats, which offer a lot of privacy and don't have that annoying drink holder in the middle. If you really want to impress your date, go to Cine de Chef, which combines a luxurious movie experience with massage chairs and fine dining. Or if you want some more action, check out the 4D theaters. You see, there are plenty of opportunities to make a movie date special and exciting.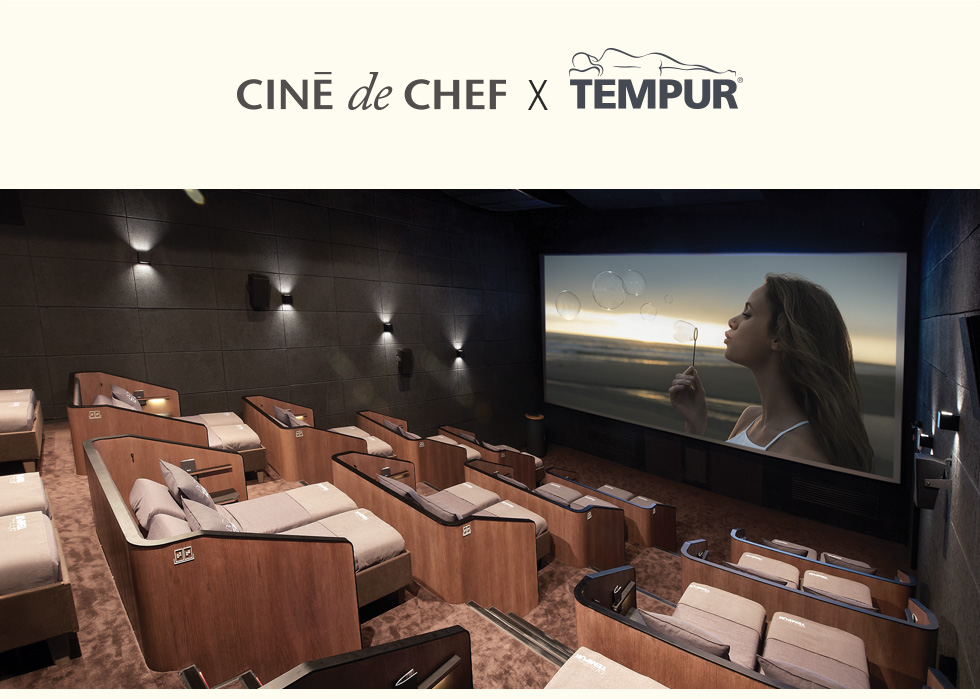 3. 360 degrees view on Seoul
Probably the most popular dating spot in Seoul. From N Tower, you certainly have the best 360 degrees view on Seoul. We totally recommend going there at night, because the view will be much more stunning! To eternalize your love, you can hang cute padlocks engraved with your names on the tower. And for an extra special experience, there is a fancy restaurant located on the higher floors of the tower where you can enjoy fine cuisine with the best view.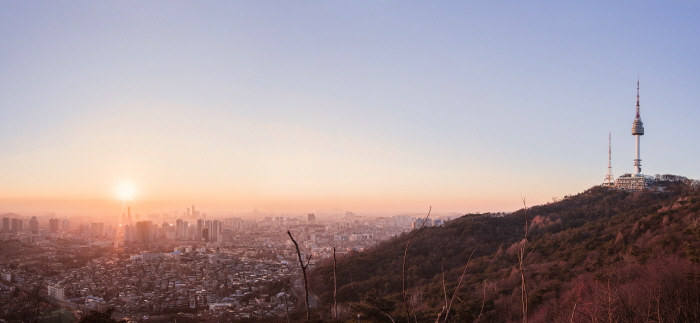 Check out out Best Seoul Night View Tour and Old and new Seoul City Tour!
4. Korea's highest building
The Lotte World Tower is the highest building in Seoul standing at 554m. It is in fact one of the highest buildings in the world! In its interior are a luxurious hotel, the highest glass-bottom observatory in the world and the beautifully decorated and huge Lotte World Shopping Mall, where you can find every street and designer brand and various food courts. How about enjoying the breathtaking view from the highest building in Korea and then completing the evening by going shopping and visiting a nice restaurant? All under one roof!
5. Unique cafés
Is there something that your loved one really likes? Maybe fluffy cats, cute dogs, a favorite TV character, books, princess dresses, origami, Lego, Korean Drama, Hello Kitty or the Anime One Piece? Seoul has the perfect place for every interest. If you have some hours on free time on a afternoon, why not hit up one of the countless themed cafes? You will certainly surprise your loved one by choosing a café which fits his/her interests. And it makes drinking your cappuccino much more interesting.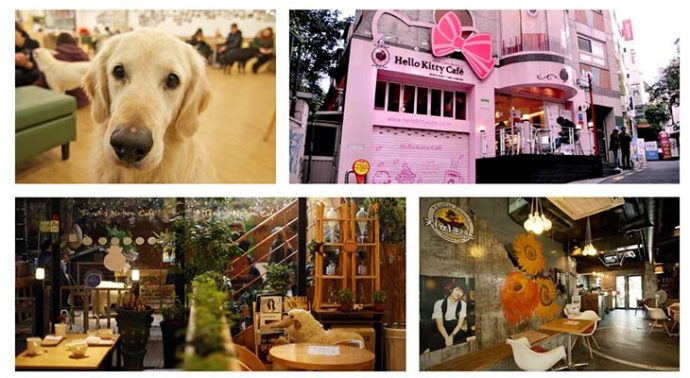 Check-out our Seoul Instagram tour.
6. A day at Han River
The majestic Han River which flows right through the middle of Seoul, is a symbol of Korea and a great spot for dates! Start off by having a romantic pick nick directly at the river and the ride the funny swan-shaped boats together and enjoy the fresh breeze. Have a walk through the surrounding parks and then hop on the dinner cruise ship where you can enjoy great views and fantastic food. Round the evening up by watching the light show at the Banpo Rainbow Bridge. A fantastic date for a summer day!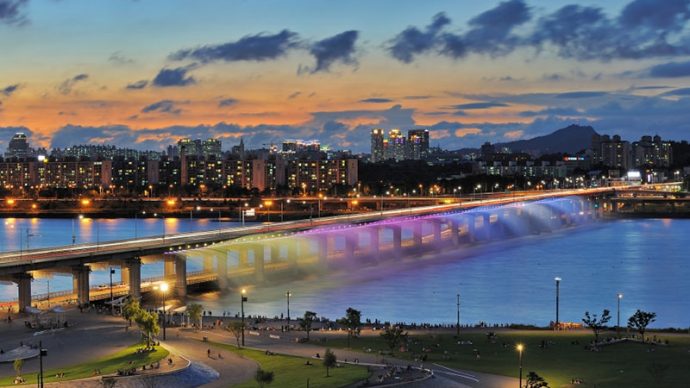 Join our Han River Tour.
7. Sky Rose Park
This is a secret hot spot among young Korean couples and will certainly impress your date. The Sky Rose Park is located on top of a movie theater. While overlooking Seoul, you can indulge in the beauty and fragrance of countless roses and take beautiful pictures together. The roses are switched regularly, so you can enjoy a different scenery each time you come back! For sure one of the most romantic spots in Seoul.
Location: Chungmuro Station (충무로역) via line 3. Exit 2 (right in front of exit 2).
Read more: Seoul Rose Festival
8. Adventures in Lotte World
If you are a couple that is always seeking for action and excitement, you should check out Lotte World! It is the biggest Indoor Amusement Park in the world and offers everything that you could wish for. Besides thrilling rides, there also is a huge ice rink, countless restaurants and beautiful photo spots such as the illuminated merry-go-round. Even if you don't know what to talk about with your date, you can get closer by experiencing all these fun and exciting activities together!
Get your discounted tickets here
9. A Traditional Korean date
This is the most Korean a date can get. Take your lover to Bukchon Hanok village, which is one of the most beautiful and traditional parts of Seoul. The cute Hanoks feature countless cafes, restaurants and shops and you can wear the traditional Korean costume, Hanbok, as a couple while exploring the area.
Book your professional photographer here
10. Art and LED Roses in Dongdaemun
Only 2 years-old, the neo-futuristic building complex was directed by the famous architect Zaha Hadi. It is showcasing a brand new design with its curvaceous structure and its silvery facade. It comprises multiple undulating levels of galleries, exhibition halls, design shops and event halls, making is a perfect date spot for art lovers. After strolling through the unique plaza, take your loved one outside and surprise him/her with the fields of LED roses, which beautifully illuminate the night.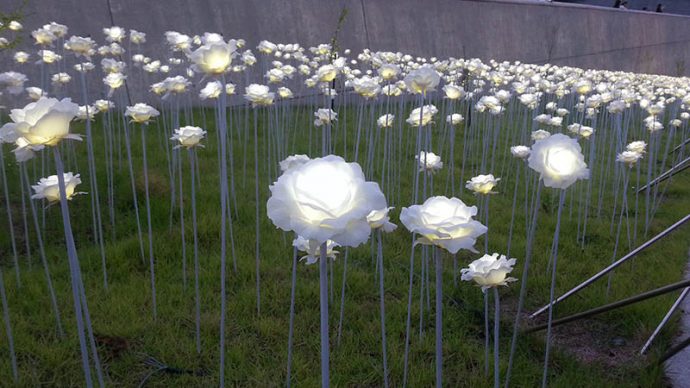 Click here to read more about the Design Plaza.
For the most convenient and private experience during your date, you can get a private driver to take you to the most romantic Dating Spots for a whole day! Click here.