Inaugurated in March 21st, 2014  Dongdaemun Design Plaza (or DDP) is a large arts center. It is considered as a symbol of Seoul's urban development.
Dongdaemun Design Plaza the place of creation
The neo-futuristic structure has been designed by the Iraqi-British architect Zaha HADID and the Korean studio Samoo. Unfortunately, the architect died in early 2016. She left behind her, amazing creations!!!
Eight floors compose the complex; four sit above ground level and four are set below the plaza. Facilities include numerous exhibition galleries, convention and seminar rooms, a design museum, a library and education center. It acts as a test-bed platform for various corporate design products as well as a place for international cultural exchange and cooperation.
Dongdaemun Design Plaza features a curvaceous facade made up of 45,000 aluminum panels of varying sizes and curvatures. Little perforations sprinkled the backlit facade and allowed the building to transform from a stable structure by day into a beautiful light show by night.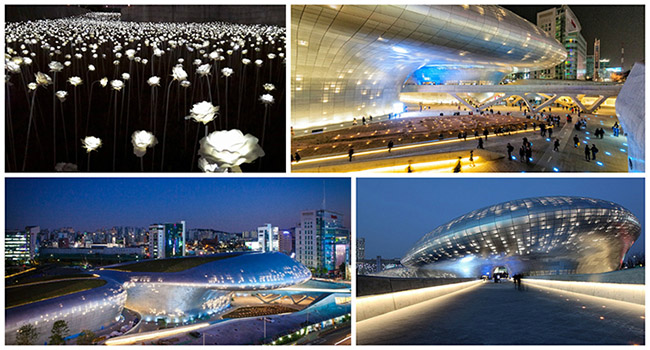 The monument has cost around 500 million dollars and is considered nowadays as the biggest asymmetric building in the world. Its curves are so powerful and unique that even the New York Times called it "the silvered UFO". The construction begin in 2009. DDP has been one of the main reasons for Seoul's designation as World Design Capital in 2010.
The newest landmark in the Korean industry also includes history and culture park. Here we can find museums highlighting the past of the area. For example, Joseon dynasty 16th century military camp, where historical treasures were found during the construction. The DDP is an architectural landscape that revolves around the ancient city wall and cultural artifacts discovered during archaeological excavations preceding DDP's construction. These historic features form the central element of DDP's composition; linking the park, plaza, and city together.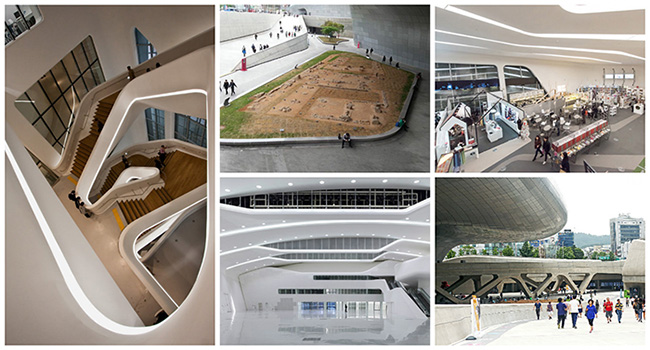 Dongdaemun Design Plaza is a place which illustrates both sides of Seoul. It's a balance between History and modernity. Many kind of events and exhibitions took place there. It's a crossroad  of arts where handcraft meet music and painting. DDP welcomed popular event like "Seoul fashion week" or "SIA: the Style Icon Awards". This space is filled with ideas and creativity. So if you are an art lover or just have a inquisitive nature you better spend some times there.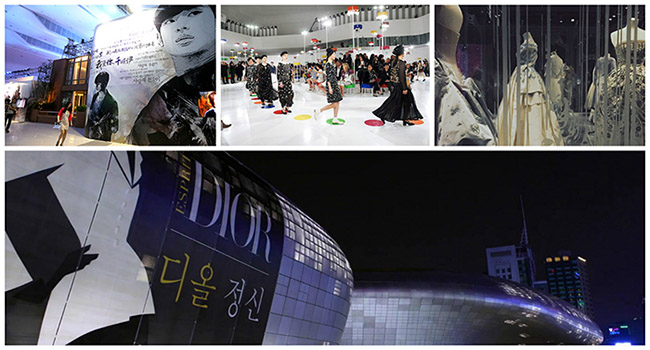 If you are interesting of visiting this amazing place, check the link below ^^:
Best Seoul Night View Tour
Seoul Night History Tour
Seoul Cultural Small-Group Tour
Seoul Instagram Tour
K- Food Tour