The 10 Best Things to See in Seoul
Our top 10 Must-See's
1. Namsan Seoul Tower
Standing at almost 480m above sea level, the Namsan Seoul Tower is the highest viewpoint in Seoul. It is a symbol of the city and something that you should not miss when visiting Korea. Standing on top, you can overlook the whole city and enjoy the best view on Seoul. The tower was actually built for TV and radio signal purposes in 1969, but has become a popular tourism attraction. You can take a cable car to go up, but might have to wait a long time in the queue. However, it is worth it!
The tower features various facilities including shops and restaurants. This is a perfect spot for dating as well: Many young couples come here to declare their love and put a love lock on the tower. The 360 degrees view on Seoul is great at daytime, but truly breathtaking at night! You will be able to see illuminated Seoul from a unique perspective. If you have the chance, I highly recommend going here at night. Don't forget to bring your camera to for taking stunning pictures!
Check out our Best Seoul Night View Tour!
2. Nanta Cooking Theater
Nanta is a non-verbal Comedy performance that took the world by storm. It is the first non-verbal performance produced in Korea that comically depicts happenings in kitchen by integrating Korea's traditional rhythm, 'Samulnori'. NANTA has been running since October 1997 and is the most popular show ever in Korea. It has also achieved outstanding international success having performed on Broadway and toured widely around the US and the rest of the world. It receives rave reviews wherever it performs and quickly sells out. You don't need to understand any Korean to enjoy the fascinating and entertaining performance. Tip: If you do not want to be part of the show, don't sit too far in the front!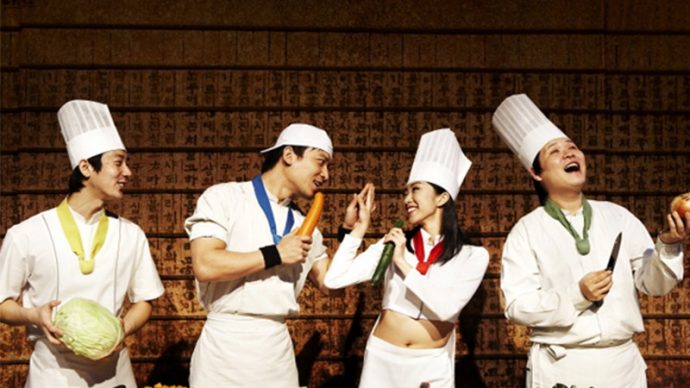 3. The COEX Aquarium
The COEX Aquarium is a great spot for families, friends and to go on dates. It consists of 183 display tanks and 90 breeding tanks with over 3,500 tons of water volume. 40.000 animals from 650 different species live here. There are 16 different theme zones and 20 rest areas. You can easily spend a whole day here! Interestingly, the COEX Aquarium has the highest number of sharks and the most variety of species compared to all other Aquariums in Korea. Even more unbelievable that the huge aquarium is located in the heart of Gangnam.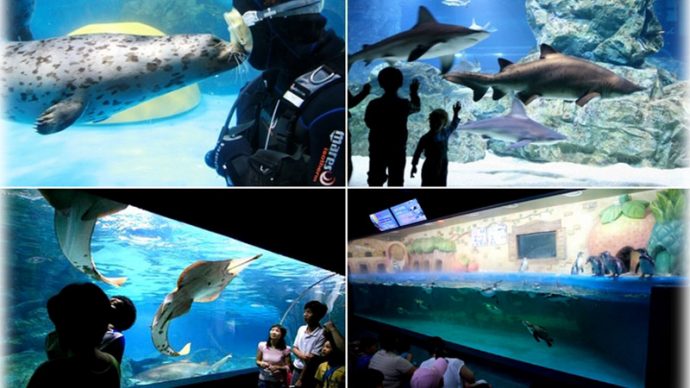 4. Bukchon Hanok Village
Bukchon Hanok Village is the most famous and well-preserved Hanok village in Seoul. Unlike other Hanok villages, Bukchon was not created for tourists but is actually a living village inhabited by Seoulites. The village is home to hundreds of traditional houses called 'Hanok' that date back to the Joseon dynasty. Today, many of these hanoks operate as either cultural centers, guesthouses, restaurants or tea houses, providing an opportunity to experience, learn and immerse in Korean traditional culture. If you want to experience Buckon to the fullest, you can easily rent a Hanbok (Korean traditional costume) and walk through the village with a more authentic feeling. Bukchon village is also a popular location for Hanok Photoshoots.
Get your own Hanbok Photo Shoot Experience or  Old and New Seoul City Tour!
5. Lost in Wonderland
Yongma Land is an abandoned amusement park in outer Seoul. It has been a popular spot until Lotte World Amusement park opened in 1989. The amusement park ceased its operations and is now open for visitors for just 5USD! Even though there are no rides operating, you can climb up on everything and take fascinating photos. An abandoned amusement park from the 80's surely gives off a unique vibe. And so does Yongma Land. It has been the shooting location of various Korean music videos as well (Crayon Pop's Bar Bar Bar, IU and EXOS's Album Photoshoots…) and photographers flock here to take stunning pictures.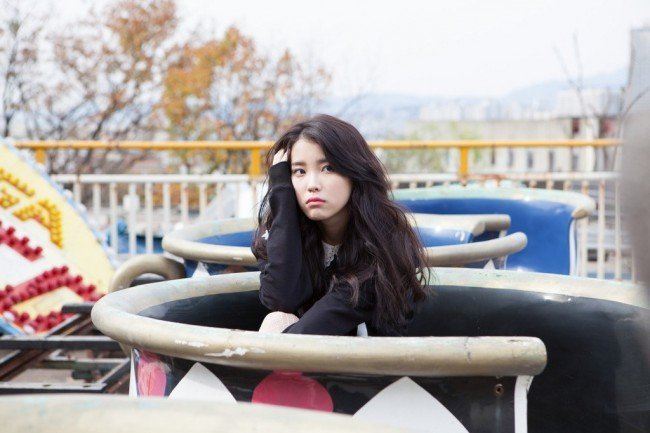 Check-out our Seoul Instagram Tour
6. Dongdaemun Design Plaza
Only 2 years-old, the neo-futuristic building complex was directed by the famous architect Zaha Hadi. It is showcasing a brand new design with its curvaceous structure and its silvery facade. It comprises multiple undulating levels of galleries, exhibition halls, design shops as well as event halls. The newest landmark of the Korean industry also includes the "History and Culture Park", showcasing museums highlighting the past of the area such as Joseon dynasty 16th century military camp where historical treasures were found during the construction.
The facade is made from 45.000 aluminum panels of which no two are alike. The building has cost about 500 million USD and is the biggest asymmetric building in the world. A fascinating place for art and architecture lovers.
Click here to read more about the Design Plaza. Discover the hidden places of Seoul!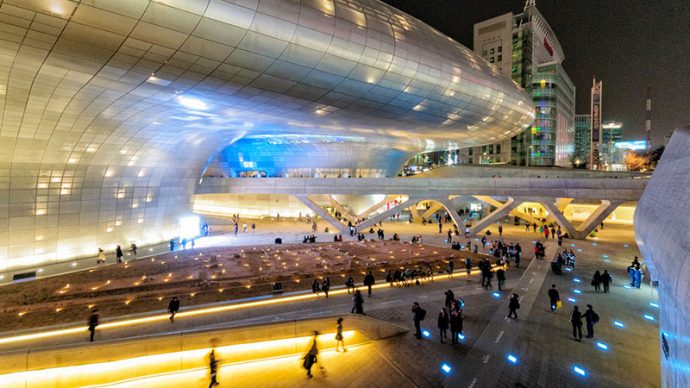 7. Common Ground
Common Ground is Korea's first pop-up container shopping mall. The 3500 square meter shopping mall is made up from 200 large shipping containers which are painted in colorful blue (Popular photo spot!). The fascinating part is that the mall can transform into different structures or even move to a different place! As unique as the facilities are the shops that you can find here. Nowhere to be seen are mainstream brands from Myeongdong, the focus lays on small designers and up-coming trends. In the central of Common Ground, weekend markets with different themes are held regularly. Also, many exhibitions and events take place here. If you are just looking for something to eat, you can check out the restaurants on the 3rd floor of –for the more unique experience- the food trucks!
8. T.um Museum
T.um is an experience hall where you can experience the technology which we might use in the future. You can try out smart living, where you can use tables and walls to extend your phone screen and handle everything for you. Or smart cars, where your car takes care of the traffic and can at the same time make a restaurant reservation for you! Smart shopping is also possible with virtual clothes being projected on your body. All in all, it is an interesting and fun visit for people in every age.
The entry is free but reservations must be made as only 20 visitors per day are allowed to enter.
9. Lotte World Tower
The Lotte World Tower is a 123 floor, 554m tall skyscraper. It is the 5th tallest building in the world! The building has been planned for 13 years until the government approved the constructions. The tower has just been completed in the beginning of April 2017! Due to its immense height and modern design, Lotte World Tower is known as a "Landmark of Korea". It features galleries, cafes, a hotel, entertainment facilities, a movie theater, an aquarium, luxury department stores and a breathtaking skywalk with skydeck to enjoy the stunning view!
 10. Gyeongbokgung Palace
No Must-See list about Seoul would be complete without Gyeongbokgung Palace. Built in 1395, Gyeongbokgung Palace is the most famous Palace in Seoul. It is arguably the most beautiful and remains the largest of all five palaces, with eye-catching ancient buildings such as Gyeonghoeru and Hyangwonjeong. There are magnificent Pavilions floating on lakes. Gyeongbokgung is beautiful during all seasons, but especially in spring when flowers start blooming and winter when it is covered in snow.
Please remember, Gyeongbokgung Palace is closed on Mondays!
Join our Old and New Seoul City Tour!
Read The best 10 things to do in Seoul  and  Top 5 Seoul private tours