10 Reasons to Visit South Korea
1. Tradition vs Modernity
Is there any other place in the world that has its antique royal palaces standing right next to urban skyscrapers? Probably not. As Korea has developed in enormous speed, Seoul boosts with brand new sky scrapers (such as the 555m high Lotte World Tower) but also the ancient buildings from former dynasties (Gyeongbokgung Palace…) are in great condition. To conclude, Seoul offers a fascinating balance between history and modernity! This contrast is truly unique and you should definitely go and see it for yourself!
Join our Old and New Seoul City Tour!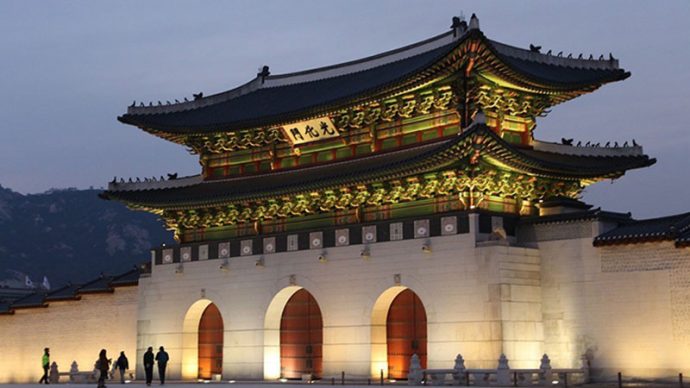 2. Design
Seoul is an UNESCO City of Design since 2010. A reason for this is that Seoul is constantly re-inventing itself with new, innovative architecture and designs. The best example is the Dongdaemun Design Plaza, which was designed by the famous artist Zaha Hadid. The futuristic building is showcasing a brand new design with its curvaceous structure and its silvery facade. It comprises multiple undulating levels of galleries, exhibition halls, design shops as well as event halls. The newest landmark of the Korean industry also includes the "History and Culture Park", showcasing museums highlighting the past of the area such as Joseon dynasty 16th century military camp where historical treasures were found during the construction.
The facade is made from 45.000 aluminum panels of which no two are alike. The building has cost about 500 million USD and is the biggest asymmetric building in the world. A fascinating place for art and architecture lovers.
Join our Seoul Secret City Walk Tour !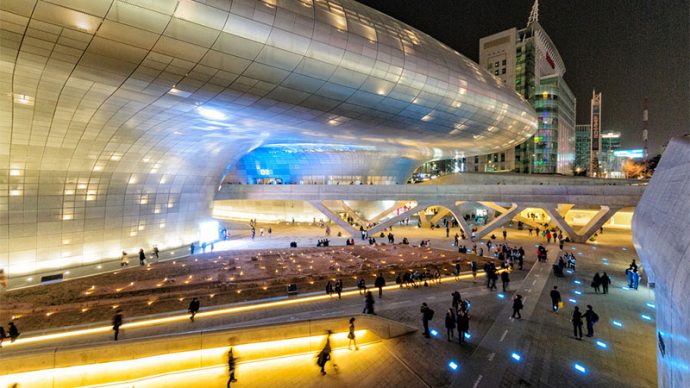 3. Technology
Korea is years ahead in technology and obviously the world leader. Home to Samsung, LG and many more, Korea is the place to go if you are interested in the latest innovations. Seoul has huge touchscreens located around the city and in subway stations, Wifi basically anywhere you go and the fastest internet connection in the world. There are some places to check out the latest gadgets and technologies that are reserved for future use (smart living and smart cars, anyone?), such as Samsung D'light center and the T.um Exhibition Hall. Come to Seoul and experience the future!
Samsung D'light is one of the global exhibition space that showcases the latest product lineup by Samsung Electronics. You can join our
Gangnam Hallyu Tour to visit this place! (Samsung D'light closed on Sundays and National holidays)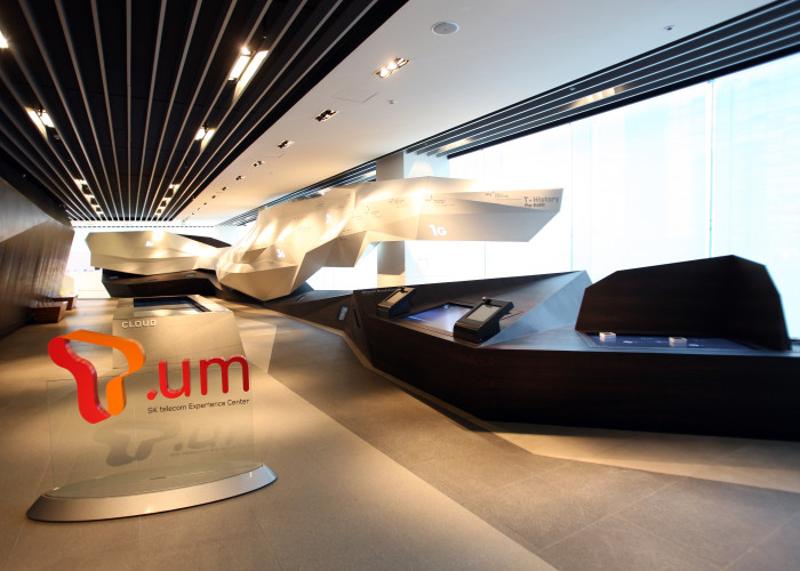 4. K-Pop capital
Seoul is home to all of your favorite K-Pop stars. With the Hallyu wave spreading around the globe, Seoul has established many fun attractions and events to guarantee a great Hallyu Experience. If you cannot get your hand on a real concert ticket, you can still show your fan spirit at a Hologram concert or visit your stars favorite cafes and restaurants, walk around Gangnam in the K Star Road, visit SMTown, buy unique K-Pop souvenirs and visit the big entertainment buildings!
Discover K-pop with our Hallyu Tour in Gangnam!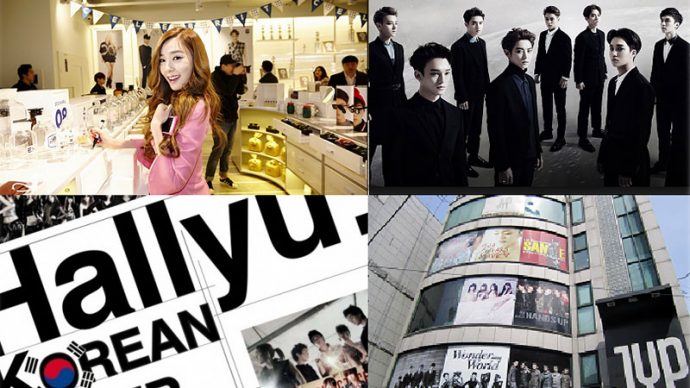 5. Nature
Seoul might be like any other metropolis with its crowds and skyscrapers, but there is another unique point: If you need a break from the busy city life, You can easily surround yourself with nature and go hiking on majestic mountains! The city is located nearby several beautiful mountains which make a great day trip to escape the noise. You will instantly feel like a world away. For the best experience, head to Bukhansan, which is a beautiful national park with stunning views and countless different hiking paths that easily cater every trekking preference.
Go Hiking in Bukhansan Mountain!
6. Shopping
Seoul is a mecca for Shopaholics. Especially Myeongdong with its countless shops lined next to each other and always offering special discounts and tax refunds is the perfect place to go. You will find every brand of highly sought-after Korean beauty products and cosmetics here to great prices! Moreover, Korean fashion is on the rise and inspiring fashionistas around the globe. And did you know that Korean fashion is so affordable, with the underground shopping centers offering prices starting from 5$ already? You should definitely stock up on clothes and cosmetics when in Korea!
Go Shopping with our Seoul Shopping Tour!
7. Theme Cafes
We all have heard of cat or dog cafes spreading around Asia and the same goes for South Korea. However, Seoul takes theme-cafes to a whole different level. "Normal" coffee shops in Seoul already burst with beautiful and stylish interior. But some have adapted truly unique concepts which will turn your cappuccino into a great experience. Just to give you a taste: How about petting sheep or raccoons, build lego or do origami, trying on princess dresses or Hanboks all while sipping your Green Tea Latte? There are also cafes dedicated to Charlie Brown, Hello Kitty, Sherlock, Horror movie dolls, the famous Kakaotalk/Line Friends and much more!
Join our Seoul Instagram Tour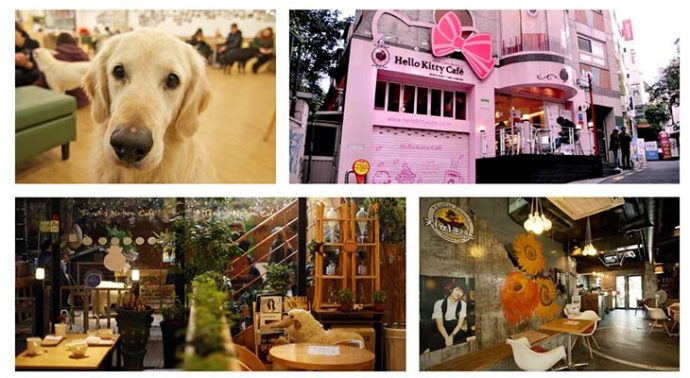 8. Affordability
Korea might not be as cheap as other Asian travel destinations but it is definitely possible to come here without leaving your bank account empty. There are many backpackers and budget-minded people coming here!
Prices for accommodation are reasonable, with the cheapest dormitory beds in hostels available for less than 20$ per night. If you want more privacy, you can find hotels all around the city and simply go in to check their prices. Fore a more unique experience, you can even sleep in the Jjimjjilbang (Korean Spa) and only need to pay the entry fee. (About 10$). Food is very affordable as long as you do not go to very touristy spots. Korean BBQ typically does not cost more than 12$ and street food can make you full for 3-5$! With regard to entertainment, you can also get great discounts on tickets to amusement parks and shows! Don't pay the full price 😉
Pay less for Lotte World, Everland and much more: Click here
Discount Coupons for Shopping: Click here
9. Night life
Vibrant Seoul's is famous for being one of the best places in the world to enjoy the nightlife. It truly is a city that never sleeps and Koreans are well-known for being able to party all night long. Countless fantastic clubs cater every music preference and attract locals and foreigners alike. "Octagon" in Gangnam is one of the 10 best clubs in the world and many famous stars (such as G Dragon) come here. If you are really hardcore, you can join the after-club parties even past 8AM!
If you are not into partying but don't want to sleep, you can go shopping until the early morning hours in Dongdaemun or visit 24 hours café and restaurants which are located all over the city!
 10. Food
Korean food is delicious and healthy. The most iconic dishes are Korean BBQ, Bibimbab and Korean Style Chicken but there are many other delicious dishes waiting for you to be discovered. Most people assume that Korean food is just one thing: Spicy. But this is not true as there are many non-spicy meals available and cater every diet preference: For meat lovers: Head to a savory Korean BBQ! For fish lovers: Eat fresh fish at Noryangjin Fish market! Vegans: Super healthy Temple food! For adventurers: Try some unknown street food! If you have a sweet tooth: Indulge in some delicious Bingsu! I think you got it;)   Read more Must-eat in Seoul
Try the best Korean food with our  Seoul Food Tour !
Check-out our best Korea Tours: 10 Best Korea Tours