The Best Places to Stay in Seoul
1. For First-Timers and Shopaholics: Myeongdong
Myeongdong is a great place to stay because of its central location and the fact that everything is available there. From countless Korean clothes and cosmetics brands to delicious street food, restaurants and the N Seoul Tower. Many people who come to Korea for the first time decide to stay in Myeongdong for a good reason!

2. For the Youth: Hongdae/Sincheon
This is where Korea's artistic youth meets. It also is the home of Seoul's underground culture and a place of freedom and self-expression. It is a fascinating place to spend time and next to observing the crowds and see artists performing on the street, you can go shopping or spend time in unique cafes. This is a great place for young and energetic people!
3. For fashion-lovers: Dongdaemun
This place is for people who genuinely love shopping but do not favor the mainstream brands. You can visit countless shops where young, aspiring designers display their unique good or huge malls which sell Korea's distinctive fashion items at an unbelievable cheap price.
4. For Internationals: Itaewon
Itaewon is a fascinating district of Seoul due to its cultural diversity. You can find countless international restaurants and shops and meet people from all around the world. Many people here speak great English, making it easy for you to socialize and navigate around that area. Itaewon also has an excellent night life scene!
5. For Travelers: Jongro/Euljiro/Seoul Station
This is the most central area of Seoul and perfect if you want to be fast and flexible when traveling. Multiple subway lines run through these areas and can easily connect you to different parts of Seoul. If you want to take the KTX to other major cities in Korea, Seoul Station is the perfect location for your trip.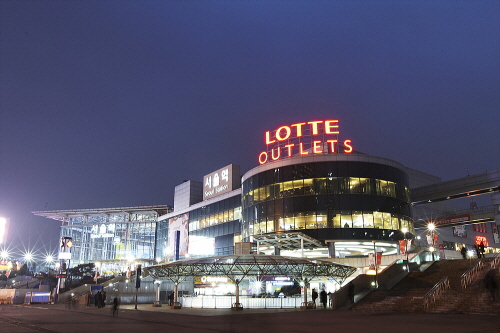 6. For Families: Jamsil
Jamsil is a great place to stay for families with children, as the Lotte World Amusement Park is nearby. Moreover, the 555m high Lotte World Tower features besides stunning views also an Aquarium and many other play zones for kids, which is perfect for day trips with the family.
7. For Stopovers: Incheon
If you don't have a lot of time in Seoul and want to have easy access to the airport, Incheon is the best place to stay. Incheon offers countless visitor attractions, such as the stunning Songdo Lake Park.
Seoul Layover tour from Incheon airport
8. For Quality Seekers: Sinsa/Apgujeong/Gangnam
If you are a medical tourist, this is the most convenient location for your stay. Those areas offer the highest density of clinics with many top rated hospitals and translation services.
Even if you are not interested in medical procedures, the area is a nice place to stay. There are many high-end hotels, luxurious boutiques and unique cafes. At night, the area attracts people from all over the world due to the buzzing nightlife and high-end clubs (such as Octagon, which was voted the 5th best Club in the world).
9. For Nature-lovers: Yeouido
Yeouido is located south of Han River and perfect for those who want to escape the masses in Myeongdong and Gangnam. You can enjoy stunning views over Han River, spend time in the countless parks and see beautiful flowers and cherry blossoms bloom in spring. Moreover, Noryangjin Fish Market and several shopping districts are located here. And if you want to head out to Jeju Island you can easily take a flight from Gimpo Airport, which is directly connected to Yeouido Station!
Join our one day old and new Seoul city tour to visit the Yeouido Park.
J