Hongdae! If you know a bit about Korea, you must have heard this name before. Don't you?! Then let me present you one of the trendiest neighborhood of Seoul city.
The area is located in Mapo-gu in the western end of Seoul, stretching from Seogyo-dong to Hapjeong-dong. The name Hongdae is a nickname that is used to talk about the area around "Hongik University" or "Hongik Daehagkyo" in Korean.
Check-out our Hongdae tours:
Hongdae Stylin' It Up Night Tour
Hongdae Tour: Discover the Nightlife of Seoul's hottest place!
Hongdae Half Day Tour | Discover Seoul's hippest neighborhood!
Han River and Hongdae Bike Tour
Hongdae Street Tour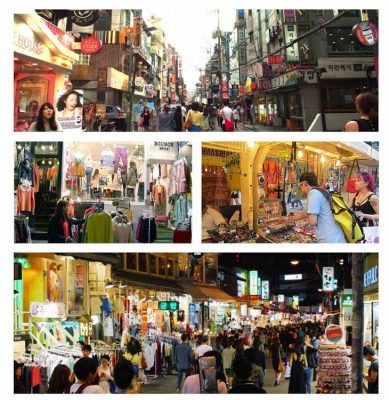 What is Hongdae?
Hongdae is especially renowned for its youthful atmosphere. Above all, it is known as the cradle of Korean underground culture, freedom and self-expression.
There you will find unique theme cafés, accessories stores, fashion boutique, live cafés, nightclubs but also excellent restaurants and art market. All of this make it a popular neighborhood to hang-out for local and foreigners. This area is famous for its artistic spirit. For example, the Picasso's Street behind the University features various arrangements from graffiti and painting to creative design. Or Hongdae free market which is held every Saturday (from March to November) at the Playground close to H.U. This market welcomes everyone who signs up and wants to sell his creation and handcraft product.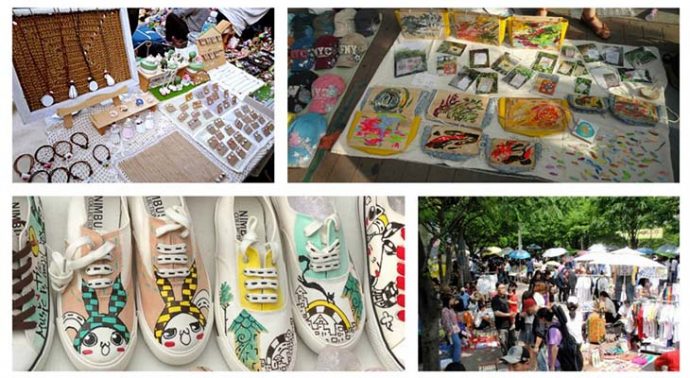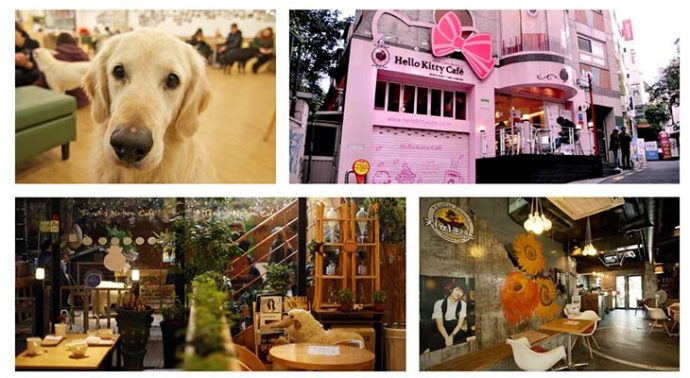 Likewise, if you have the opportunity to pass by Hongdae, you will be able to see street performances or any other cultural event. Many artists, amateur or professional, like to perform in the streets. You can cross the path of dancers, singers, musicians, drawers and magicians who make the streets packed and full of excitement. It is a fantastic place where art, music and fashion meet; it is a fascinating area even if you just like to lose yourself in tiny streets and walk around without any explicit goal.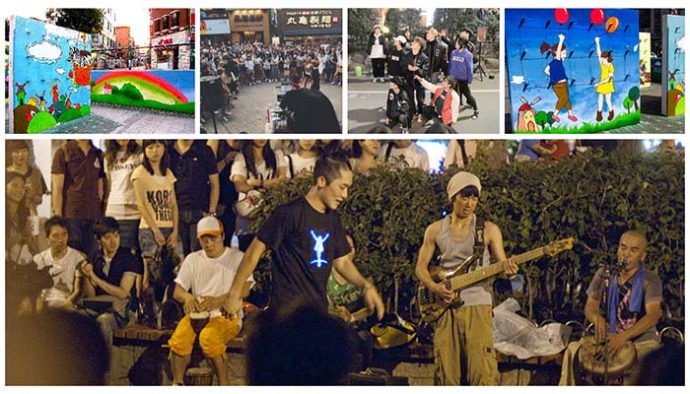 During the daytime, Hongdae is usually full of people but during nighttime the street are even more animated and crowded especially on Friday nights and weekends of course. It is the place where Seoul's youth like to hang out. This neighborhood has the largest concentration of nightclub in Korea. You will find many places to dance and have fun regardless the kind of music you like. However, if you do not like clubbing, this is not a problem, it is easy to find cool bars to hang out with your friends too. There is definitely something for everyone here.
I hope you appreciate this little article about one of the most famous neighborhood of Seoul and that it gives you the will to discover more about this fascinating place.
If you are interested, please find more information about Hongdae in the links below:
Hongdae is one of the best places to enjoy the bustling center of nightlife in Seoul, check out more walking tours.
Hidden hot spot in Seoul : Hongdae Gyeongui Line Forest Park