Summer in Korea is awesome but can be terribly, terribly hot and humid. July and August are the most hottest month. Monsoon season with heavy unpredictable rain often surprises locals and tourists alike. To cool down your body, nothing is better than relax in a cafe and enjoy a Korean dessert, right?
There are so many unique dessert café in Korea. Check it out!
1. Patbingsu
Patbingsu is shaved ice flakes that come with various toppings such as sweet red beans, condensed milk, fruit syrup. The ice flakes originally began as ice shavings with red bean paste.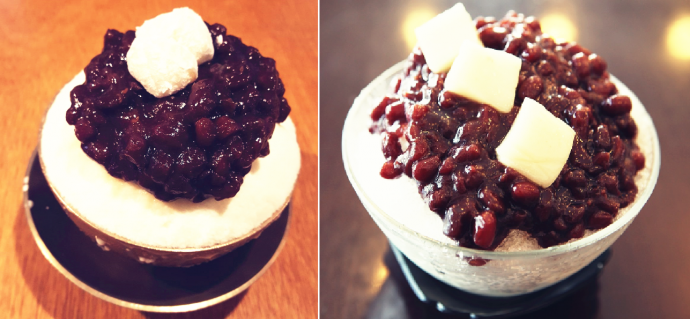 If you want to try Bingsu and more Korean dishes, check out our Seoul Food Tour : Tradition VS Modernity or the best Bingsu in Seoul
2.Melon Bingsu
The first bingsu that I tried on last summer is Melon Bingsu. This is a popular Korean shaved ice dessert with nature fruit – Melon. Why I like this bingsu? Because the cafe serve it with a whole melon. It's really awesome! Under the melon is sweet shaved ice, cheese and yogurt. Some cafes serve it with melon balls and ice-cream.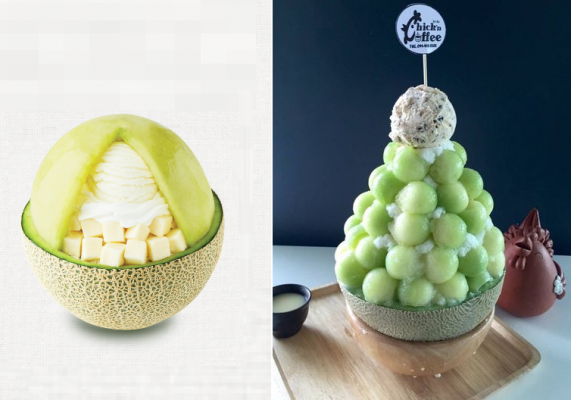 3. Honey Butter Bread
You can find this bread very easily in many cafes or dessert restaurants like Sulbing, Tom n Toms and Ediya. This is a Korean style dessert, a thick slice of toast bread with various types of sweet thing on the top. Topping usually are honey, caramel sauce and vanilla ice cream or cream.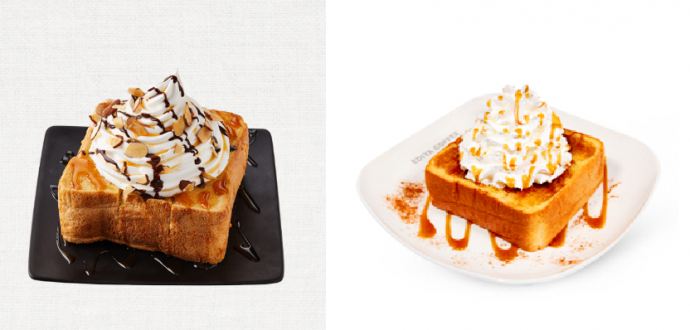 4. Natural Handmade Ice cream
Sobok is a dessert shop that is located in Mapo-gu of Seoul. An establishment that emphasizes natural ingredients and flavors, This shop first opened in the Hongik University area in early 2014. It offers dessert prepared daily every morning with unpolished brown rice, soy bean and various grains and mixed with milk. Even the paper bowls used to serve at Sobok are environmentally friendly as made of corn powder. Sobok only serves three items: Sobok Snowflake, Sobok  Ice-cream and Sobok Injeolmi ice-ball. The most popular is the Injeolmi ice bowl made of injeolmi powder (bean flour), which can be served to-go.

5. Green Tea dessert
Korea's green tea is very famous and good quality. The largest green tea plantation is located in Boseong and Jeju Island. One of the famous green tea cafe is O'sulloc Tea House, it is a themed cafe that presents the authentic taste of Korean traditional tea. All the desserts and drinks are made with green tea as the main ingredient. The O'sulloc Tea House currently has branches in Myeongdong, Apgujeong, Insadong and Daehangno and Jeju Island.
6. Softree Ice Cream
When the Softree first showed its soft ice cream made with Sangha Farm's organic milk, it heated up the summer in Seoul. People had to wait about an hour to have the ice cream in their hands in the first branch at Garosu-gil. The honeycombs called Honey Chips are placed on the clean and deep milk flavored ice cream and other toppings are such as chocolate and blueberry, etc. available.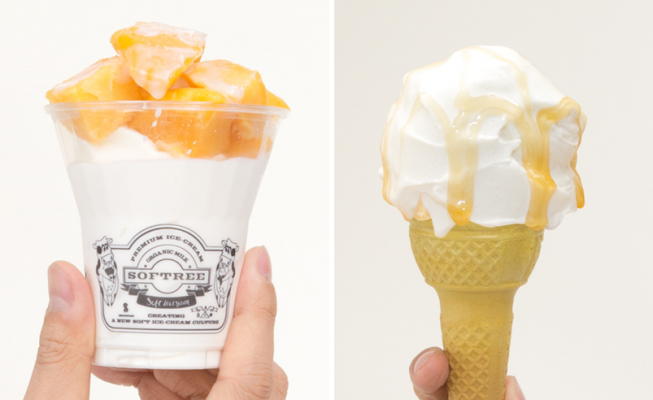 7. Rose Ice Cream
I didn't want to eat it because of its beauty. It made by gelato ice cream and you can find various flavour like strawberry, vanilla, chocolate and green tea. This one must be the perfect one for taking photo and upload to your instagram!
8. Fish shaped Ice Cream
The Bungeo Ppang, fish shaped pastry stuffed with red bean paste is a very common winter street food in Korea. It usually sell by street vendors, the prices are very cheap. Because this winter street food is so common and popular so the company created the summer version – fish shaped ice cream, red bean paste and ice cream is the standard filling. You can find it from the shops or street vendors in Myeongdong district or buy the simple one in convenience store.
9. Tiramisu Ice Cake
The new product of Ediya coffee shop. Super soft and moist cake with espresso syrup and cream cheese ice cream. Want to have a drink to make it perfect? Add KRW500 to order one shot espresso, this is the best combination that recommend by Ediya.

10. Ice coffee
As we know coffee is a beverage, not a dessert, but for Korean people, it can be a dessert. Many Korean people drink ice coffee after lunch or dinner during summer. Nowadays, coffee in Korea is more than just a drink, this is a part of Korean culture. In 2013, Korean people drank coffee 12.2 times per week on average, that mean drinking 2 cups coffee per day.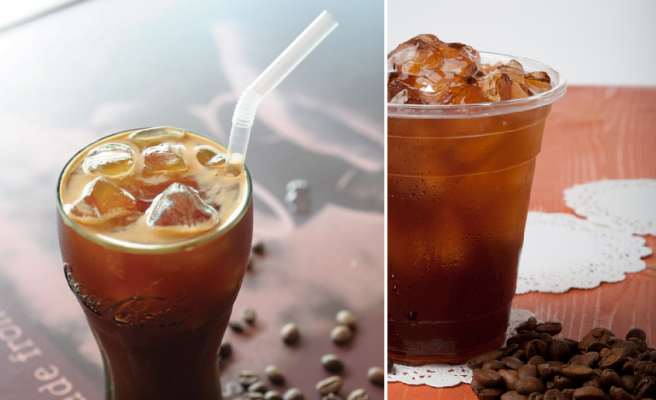 Now, did you find your favorite Korean dessert?
Check out more about Korean food:
Hanjeongsik – A meal for the Kings
10 Challenging korean food you won't dare trying
Let's go for a Seoul food tour? Check out more about our food tours:
The Best Food Tour in Seoul: Tradition vs. Modernity
Korean Street Food Walking Tour
Half day Royal Palace and Food Market Tour