You enjoyed visiting Seoul but now you want to explore outside of the capital in a day ? It is possible with OneDay Korea! Have a look at our top 5 of our Korea Private Tours that will make you discover emblematic places of South Korea. Every tour is accompanied by an expert guide that will make you live an unforgettable day trip.
Top 5 Korea Private Tours
1. Charming Tour : Nami Island Petite France Tour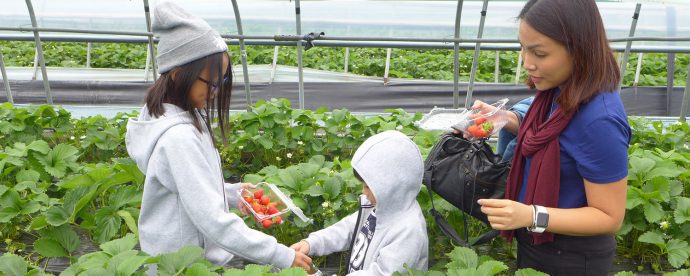 This Korea Private Tour will bring you to the county of Gapyeong. You will explore wonderful places such as Nami Island, Petite France, the Jade Garden and the Garden of Morning Calm, the Edelweiss Swiss Theme Park, take the Gangchon Rail Bike or spend time in a local strawberry farm.
You can customize your trip as you wish, choose 3 places you would like to visit and we will create the best itinerary for you.
Strawberry picking experience is available from December to May. This attraction is ideal for children who can bring back the strawberries they picked.
If you want to have a break in a charming village, Petite France is done for you! These colorful houses will make you feel as if you were in France. Furthermore, the village has successively been the filming site of various popular Korean dramas ('My Love From The Star' and 'Secret Garden'). The Jade Garden and the Garden of Morning Calm are also very charming places presenting various types of flowers.
Your guide will tell you more about the places you will visit, take memorable pictures and guide you to the best local restaurants.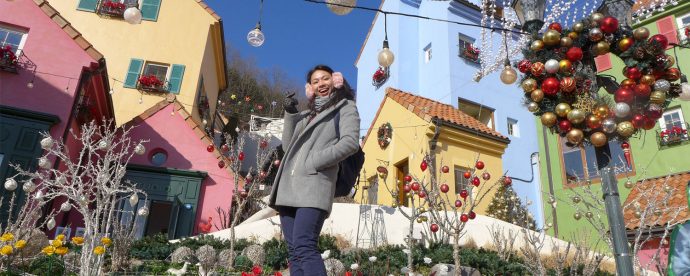 More details about the Nami Island Petite France Tour here.
2. Impressive Tour : Danyang Eight Scenic Views and Lake Cruise Tour
Get away from the noisy city of Seoul and go to Danyang! This Korea Private Tour in Danyang will introduce the most stunning natural view you will never be able to forget.
These 8 must-see spots are historic places, temples and caves with the famous Dodamsambong peak, an alignment of three impressive rocks forming an unique shape.
You have the opportunity to go on a cruise on the Lake Chungju which offers great sightseeing of Woraksan and Gyemyeongsan Mountains.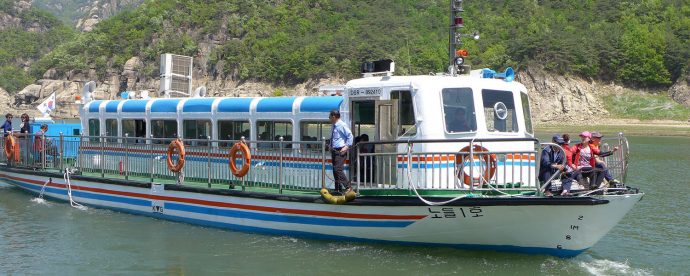 Board on this amazing adventure here.
3. Thrill Tour : Paragliding Danyang Tour
Among our top 5 of our Korea Private Tours, this one is the most sensational. Thrill seekers, this tour is made for you!
As for every private OneDay Korea tour, a guide will pick you up at your hotel in Seoul and be with you all the day so that you can enjoy your trip peacefully. You will fly above stunning views of Danyang, memorable flight! A video of your paragliding experience will be made and you can keep it as fond memories. After paragliding, you can choose to visit one of the Eight Sceneries of the county, or see the Guinsa Temple.
Fly away with this Korea Private Tour in Danyang here.
4. Eco-friendly Tour : Pocheon Tour
Go to breathe the fresh air of the rugged town of Pocheon during this day trip and explore the forests, emerald lakes, and boundless hills. Let be amazed about the majesty of the trees of the Korean National Arboretum and be charmed by the serenity of the place.
You will have traditional Korean full course meal for lunch before heading to Pocheon Art Valley. The Valley has been established in a granite quarry, active until the mid-1990s. You can take advantage of a wonderful view on the Cheonjuho Lake. This area has been the shooting places of the TV Show "Running Man" and also the famous K-drama "Legend of the Blue Sea".
Besides, in option, you can visit the Herb Island which gathers Mediterranean plants, or you can see the most beautiful waterfall of Korea.
More information about Pocheon Tour here.
5. Spectacular Tour : Seoraksan Mountain Tour
If you need to see something astonishing, the panoramic view that offers the Seoraksan Mountain will satisfy you. The Seoraksan Mountain is the highest mountain in Gwangwon province. You will take the Seorak Cable Car for a 10 minutes ride above the spectacular cliffs to the Gwongeumseong Fortress.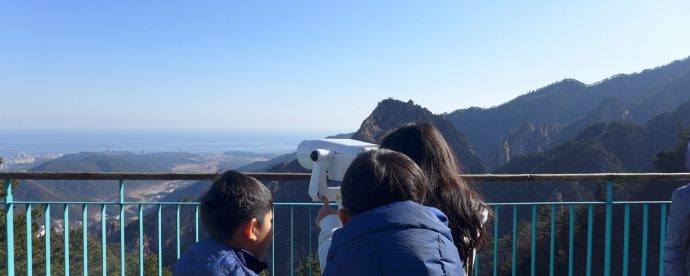 Then, you can explore the National Park protecting 1200 species of rare plants, several temples like the Anrakarm temple surrounded by two waterfalls and the Naksansa Temple.
Be prepared, you will be marveled by the beauty of Korean landscapes.
More details of the Seoraksan Mountain Tour here.
We are offering diverse Korea Private Tours outside of Seoul and in Seoul. Do not hesitate to ask for any information.