10 Things to Do in Seoul on a Rainy Day
Are you ready for Korea's Monsoon season in July and August? While the summer weather in Korea can be anything in between gorgeous to terribly humid – you might be surprised that summer is also "monsoon" season, where heavy unpredictable rain often surprises locals and tourists alike. But if you happen to be in Korea during monsoon time, don't worry! No need to stay in your hotel all day. This article will perfectly prepare your visit in Korea during monsoon season. There are countless great indoor activities you can do when it's raining in Seoul. Let's get started with the 10 best activities to do in Seoul on a rainy day!
1. Visit the COEX Aquarium
The COEX Aquarium consists of 183 display tanks and 90 breeding tanks with over 3,500 tons of water volume. 40.000 animals from 650 different species live here. There are 16 different theme zones and 20 rest areas. Interestingly, the COEX Aquarium has the highest number of sharks and the most variety of species compared to all other Aquariums in Korea. It is located in the heart of Gangnam and a great place for families and dates on a rainy day.
Admission
Individuals: Adults 25,000 won / Teenagers 22,000 won / Children 19,000 won / Seniors 18,500 won
Transport: Samseong Station (Seoul Subway Line 2), Exit 5 & 6 in the COEX Mall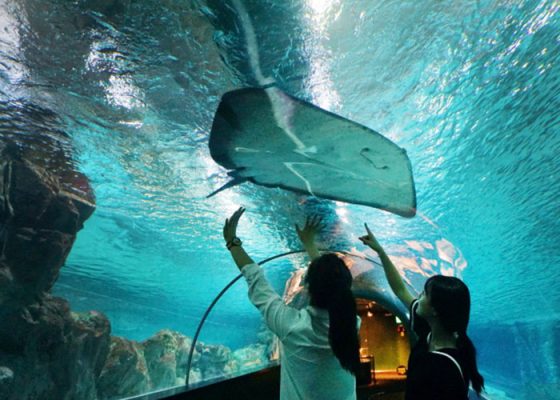 2. Shopping
A rainy day in Seoul is the perfect time to stock up on Korean cosmetics, souvenirs for your family or buy that cute outfit that you have wanted all along. Seoul bursts with great shopping malls such as the luxurious and beautifully decorated Lotte World Mall in Jamsil in the 554m high Lotte World Tower or the huge COEX underground shopping center in Gangnam, which includes all famous Korean and international clothing brands. If you really want to get a bang for your bucks, you can visit Seoul's underground shopping centers such as the Goto Mall, where over 600 stores offer clothes, accessories, flowers and more at phenomenal prices. You can get everything in those malls and easily spend a whole rainy day walking through countless shops.
Lotte World Tower
The building dominates the skyline of Seoul. The Lotte World Tower will contains a lotte duty free, several stores, a cinema, an aquarium, concert hall, luxury hotel, a three-story observation deck and rooftop garden. Go to the observatory and see a wonderful panorama on the capital!
Check out our Seoul shopping tour
COEX Mall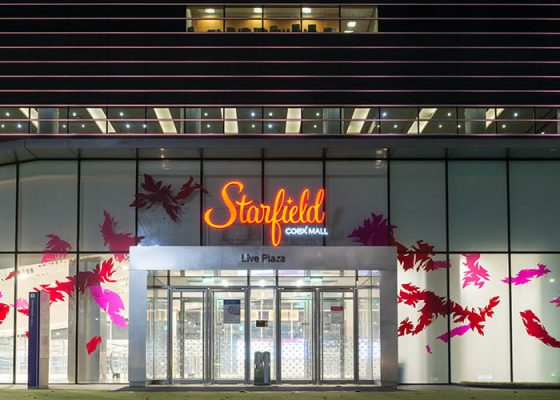 Transport: Samseong Station (Seoul Subway Line 2), Exit 5 or 6.
Cheongdam station (Seoul Subway Line7), Exit 2.
Goto Mall
Transport: Express Bus Terminal Station (Seoul Subway Line 3, 7, 9), Exit 8-1.
Galleria Department Store
It has a part dedicated to young people, and another only featuring worldwide high-class brands, making it the most popular luxury fashion mall. Visitors can find various European designer labels.
Check out our Seoul Shopping Tour !
3. Beauty Experience
 What a perfect day than a rainy day to take care about ourselves? Learn the secrets about Korean beauty with our beauty secret lesson given by an expert and treat yourself in luxurious restaurants in Seoul. You can have lunch in Gangnam in Cheongdamdong in a luxurious brunch castle-looking restaurant and have a royal Korean dinner (called Hanjeongsik in Korean).

Check out our Luxury Korean Beauty Tour! It will make you forget the rainy day 🙂
4. Watch a 4D movie
4D is the latest craze in the movie industry and in fact, Korea has already established a big amount of 4D cinemas. Moving seats, wind, rain, fog, lights, and scents and other special effects will make you feel like taking part in the movie! And as everyone knows, movie dates are the best on rainy days. So get your family, friends or significant other and have an exciting time watching a 4D movie.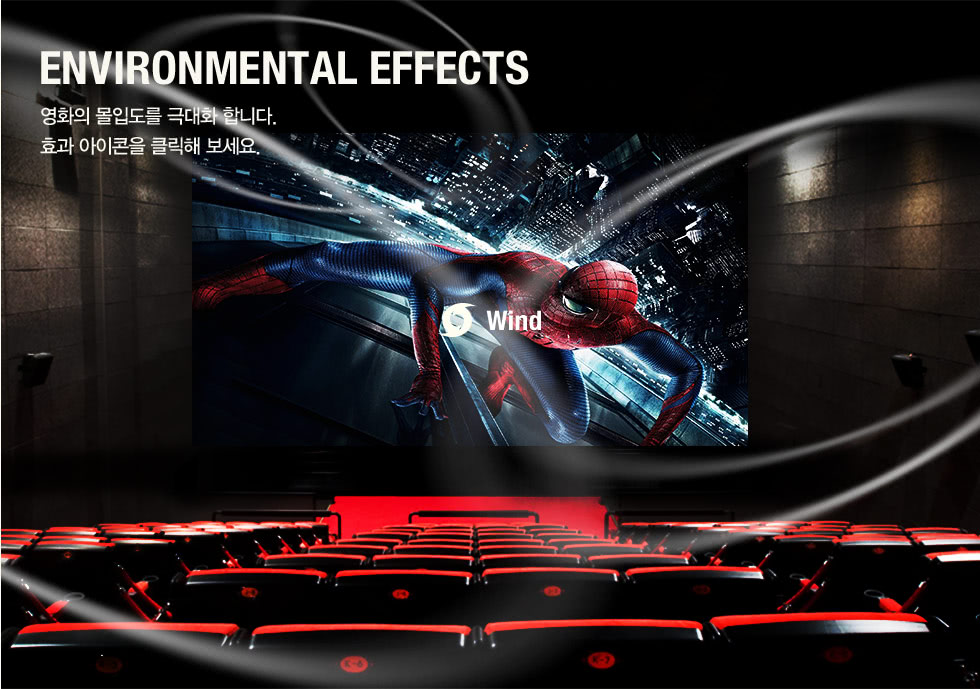 5. See the legendary Nanta Cooking Show
NANTA is the first non-verbal performance produced in Korea that comically depicts happenings in the kitchen by integrating Korea's traditional rhythm, 'Samulnori'. NANTA has been running since October 1997 and is the most popular show ever in Korea. It has also achieved outstanding international success as it has performed on Broadway and toured widely around the US and the rest of the world. It receives rave reviews wherever it performs, so take the chance and watch Nanta in its home country!
6. Take funny photos at the Trick Eye Museum
Full of fun exhibits, the Trick Eye Museum is at the entrance of the artistic Hongdae neighborhood. The Trick Eye Museum is an artistic game of sorts which uses distorted perspectives and scientific calculations to transform well-known paintings in optically amusing ones. You can take hilarious pictures with your friends and family, which certainly makes a great memory from your trip!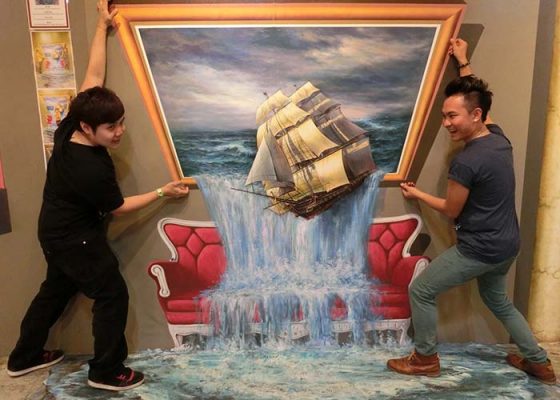 Admission
Adults 15,000 won
Children & Youth with Student ID card (age 18 and under) 12,000 won
Transport: Hongik University Station (Seoul Subway Line 2), Exit 9.
Go straight 150m, cross the road, and turn left. Go straight 120m, and turn right in the second side street. Continue going 100m to arrive at Trickeye Museum on the right
More information about our Hongdae tour 🙂
7. Jjimjilbang
Jjimjilbang is deeply integrated with Korean culture. Locals enjoy going to the hot saunas, taking rejuvenating baths and getting body scrubs and massages. Many Korean women swear that regular visits at the Jjimjilbang are a secret to their beauty. It is a very unique part of Korean culture that you should experience when in Korea. Check out our Jjimjilbang guide here!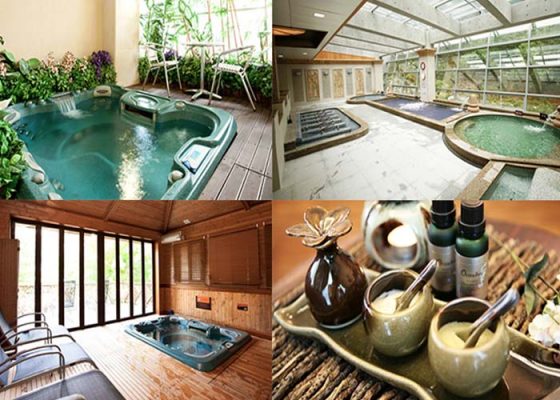 Check out our Korean Sauna tour
8. Discover Korea's Bang culture
In Korea, everything is about Bangs, which can be translated to "rooms". If you spontaneously want to have a crazy dancing and singing party with your friends, you can rent a Noraebang (Karaoke room) for a few dollars and be the star of your own concert. Or if you need a break and just want to enjoy some computer games like Overwatch, Starcraft, and League of Legends, just enter a pc bang, which is open 24 hours and play on superfast computers with the professionals! It only costs about 1-2 USD per hour. You can also get your own private little cinema in a "DVD bang". Or a "Multi Bang", where you can play Wii/Playstation games, watch movies/TV, sing and much more. They often give away free drinks, cookies and ice cream! A great place to spend a few hours when you get surprised by heavy rain.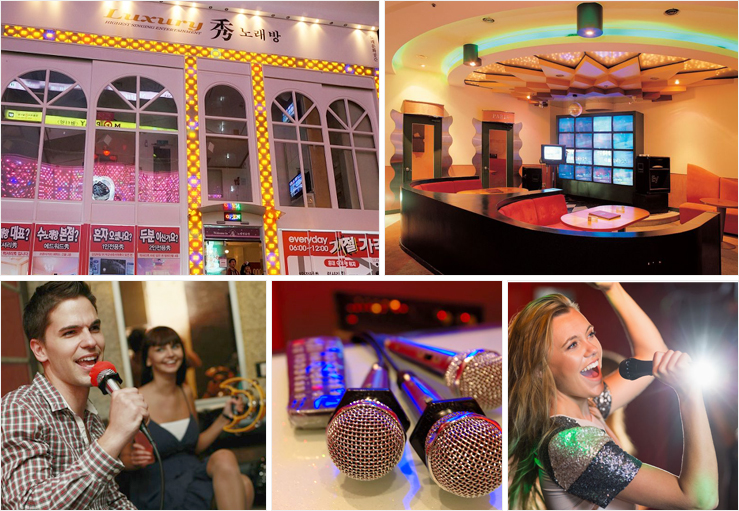 9. Get creative
A rainy day is perfect to discover new talents and spend some time being creative. In Seoul, you can visit a ring making café with your loved one and craft your own rings! Just like your favorite Stars in We Got Married. You can also create your own perfume! Or visit a cake shop and decorate your own cake. If you are interested in traditional Korean handcrafts, you can create beautiful Hanji crafts and Folk paintings for free or at a very low charge in the Seoul Global Cultural Center. You see, there are plenty of opportunities for a rainy day.


10. Visit a themed Cafe

We all have heard of cat or dog cafes spreading around Asia and the same goes for South Korea. However, Seoul takes theme-cafes to a whole different level. "Normal" coffee shops in Seoul already burst with a beautiful and stylish interior. But some have adapted truly unique concepts which will turn your cappuccino into a great experience. Just to give you a taste: How about petting sheep or raccoons, build lego or do origami, trying on princess dresses or Hanboks all while sipping your Green Tea Latte? There are also cafes dedicated to Charlie Brown, Hello Kitty, Sherlock, Horror movie dolls, the famous Kakaotalk/Line Friends and much more!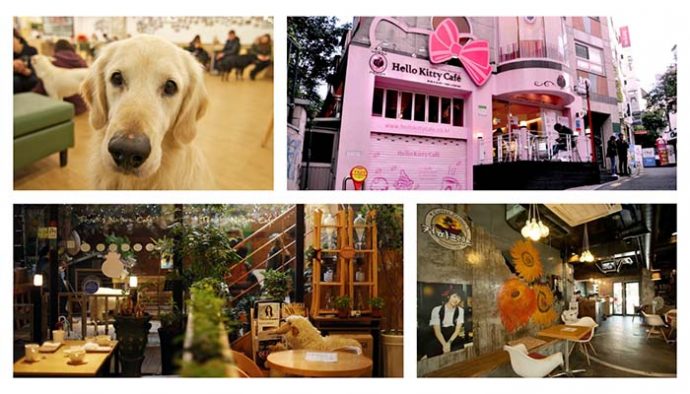 Check out our Seoul Instagram tour
We offer you to book a One day private van vehicle for 8 hours with an English-speaking driver!
Your rainy days in Seoul won't be a nightmare anymore 🙂
Read more: 10 Best things to do in Korea in summer   10 great indoor places to visit in Seoul during cold winter