When will we travel again? Even the COVID19 becoming less severe, we still worry because there is no specific treatment at the moment. Many countries are developing COVID19 vaccine so we hope it will be succeed.
If you want to travel in South Korea, please ensure your health conditions and quarantine requirements before you book the flight. Some attractions are closed and the Government of the Republic of Korea require 14 days quarantine to all travelers entering Korea from abroad, regardless of nationality and duration of stay in Korea, in an effort to prevent further inflow of COVID-19 since 1 April 2020 until further notices.
Read more about 14 days self-quarantine for all inbound travelers > HERE
Whether you are planning to visit South Korea in the future or living in Korea at the moment. Here's some places that are safe to travel now.
BUT..remember to wear a mask and always wash your hand after touching anything, even the attractions are not crowded. The mask can protect you and other people.
1. Bukhansan National Park
Bukhansan National Park is the big mountain of the north which is situated in the north of Seoul. It is composed of three major peaks, Baegundae 836.5 meters (the main peak), Insubong 810.5m and Mangyeongdae 787.0m that make the mountain visible from most of the districts of Seoul. The mountain is not only about going to hike but also cultural meetings with the Sangunsa temple (near the Bibong peak), the Munsusa temple or the Bukhansanseong Fortress. All seasons are ideal to go hiking on Bukhansan. The different peaks or trails offer an incredible view of Seoul that worth the climbing.
Full day Bukhansan Mountain Hiking tour> HERE              Read more about Bukhansan National Park> HERE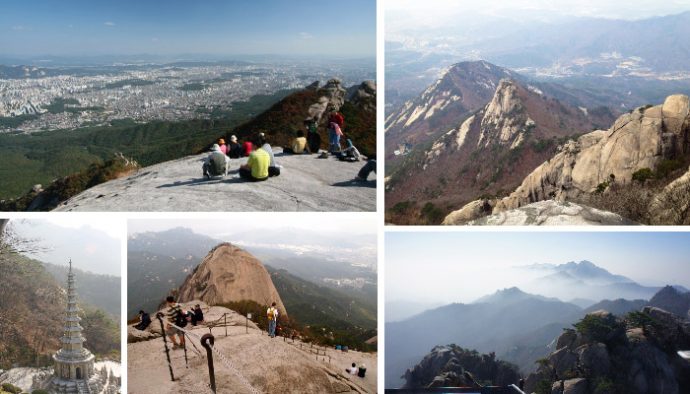 2. Seoul Fortress Wall
Seoul Fortress Wall called Hansung during Joseon Dynasty. It was build in 1396 and it originally covered 18 kilometers and now is restored up to 13 km length. To climb up the fortress, it will be not too difficult, you will truly understand the identity and enjoy the best view of the city of Seoul.
Full day Seoul City Secret Walk tour> HERE              Read more about Seoul Fortress Wall> HERE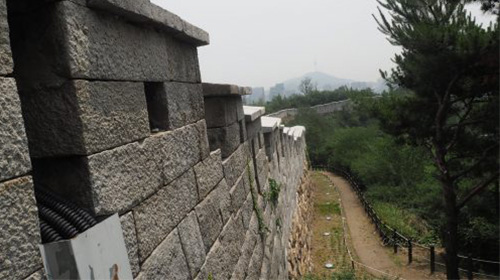 3. Olympic Park
Olympic Park is a legacy of the 1988 Seoul Olympics. This is now used as a leisure facility in which historic remains from the Baekje Era share the space with state-of-the-art sports stadiums, approximately 1.45 million ㎡ with a natural environment. It is recognized as a cultural art park, eco-park, history experience park, largest sports arena and resting place.
4. Chuncheon Mulle-gil
The Chuncheon Mulle-gil is the perfect place for canoeing! Just one and half hour drive from Seoul, you can fully enjoy the beautiful weather and lake scenery.
Full day Canoe tour> HERE
5. Gangneung
Gangneung is the largest city of Gangwon province, it became famous due to this place hosted many events of the 2018 Winter Olympics. Not only visit the beautiful Gyeongpo Lake, BTS bus stop, K-drama "Goblin"s shooting place, Gangneung also famous for coffee and seafood. Break your time for romantic & priceless memory. Gangneung, indulge in romantic blue sea where we can start our story of beginning!
Full day Gangneung Romantic day tour> HERE

6. Damyang Bamboo Garden
Damyang's famous Bamboo Garden features a waterfall, pavilions, panda sculptures, an old Confucian School and a Bamboo Ecological Exhibition Hall. (Showcasing bamboo handicrafts and a small snack bar). While walking in this forest, people are awestruck by how high bamboo trees can grow! It takes about 1 hour to visit the entire garden and the forest provides a fresh feeling during hot summer days. The bamboo Forest was featured in the popular Korean drama Iljimae.
Full day Damyang tour> HERE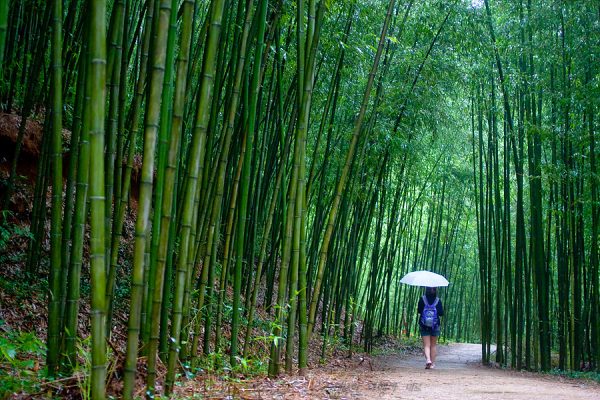 7. Boseong Green Tea Field
This is one of the shooting place of "The blue legend of the sea" and it is a picturesque area filled with rolling hills that are all used for growing tea, the harvest period is spring in every year, visitors can experience tea ceremony and try the fresh green tea products here.
Full day Boseong tour> HERE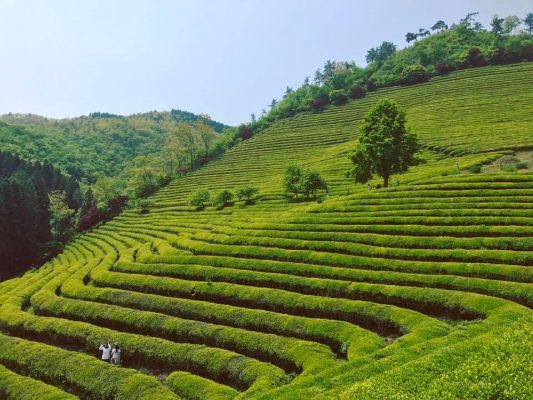 8. Ulleung Island
Ulleung Island is a rocky steep-sided island which rises from the seafloor on the east-side of South Korea, the population is about 10,426. This Island is a popular attraction for Korean.
Ulleung Island is quiet difficult to get in or get out because visitors can only board a passenger ship to Ulleungdo from the Gangneung Passenger Terminal, the ferry is not operate during strong wind, bad weather or typhoon, etc.
Again, don't forget wear a mask and always washing your hands. We provide face mask and hand sanitizer during the private tours, if you have any questions or inquiry, please contact us through email, we will try our best to make the itinerary for you.
info@onedaykorea.com