The Art of Taekwondo | Free Taekwondo Classes
What is Taekwondo?
Taekwondo (Korean: 태관도) is a Korean form of martial art, focusing on fast jumping and spinning kicks. The name derived from the Korean word "Tae", which means foot, "Kwon", meaning fist and lastly "Do" which means the way of. Basically, Taekwondo means "The way of the foot and fist". While its art roots began over 2300 years ago, the official term and techniques of Taekwondo were developed during the 1940-50's by incorporating basics of Karate and Chinese martial arts with traditional Korean martial arts. It has been Koreans National sport ever since. Moreover, it is widely practiced by Koreans of every age and became part of the Olympic Games in 2000.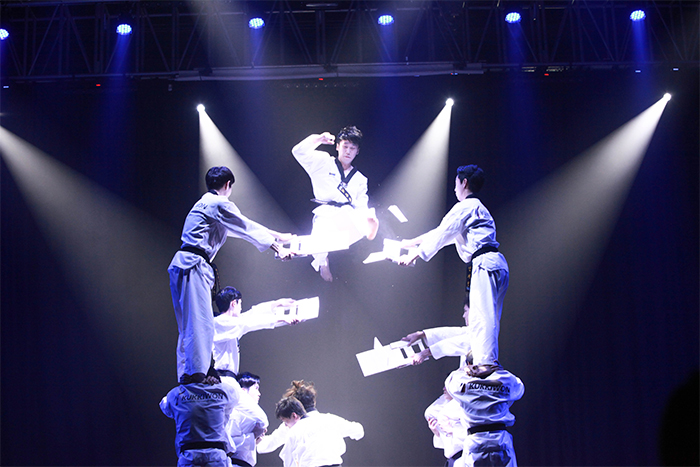 The color of the acquired belts represent the skills of each Taekwondo athlete. There 10 stages of colorful (white, yellow, green, blue, red…) belts and 9 stages of black belts. It can take many years of intensive training to acquire a high-ranking black belt.
Now it's your turn! Free Taekwondo Classes
While you might not have that much time, you can still give it a try when in Korea. You can watch impressive Taekwondo performances of even give it a shot yourself! And here is the good news: We offer a free Taekwondo lesson for everyone who joins the Old and New Seoul City Tour in May, June, July, September or October on a Wednesday or Thursday. The lesson takes 1 hour, which means your tour time will extend for 1 hour while professional Taekwondo Trainers will teach you the basics of Korea's national sport. The best part: All of this come without additional costs! We are sure this will enhance your Korea experience and make your trip even more special 😉
Old and New Seoul Tour: Click here
Learn more – World Taekwondo Federation: Click here