Gacheon Daraengi Village in Namhae is famous for terraced rice paddies on a steep hill, it is not beautiful than the one in Vietnam and Bali, but the rice paddies make up 108 steps and it is a gorgeous place for photos.
The rice paddies are balmy in winter, it turns to green from Spring. This place held Daraengi Rice Paddy Festival every Spring, the festival offers various programs allowing visitors to learn cultural in the Village and experience traditional farming. This place will steal your heart away, let's walk through the Rice Terraces in Namhae with us.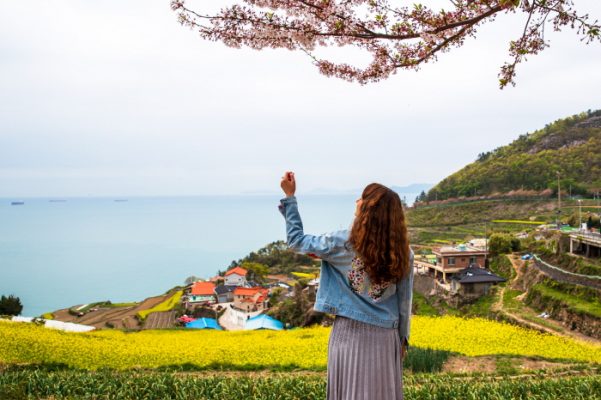 Namhae Island is the fifth largest island in Korea. It is famous for its beautiful coastal landscape,  the great views from Namhae Geumsan Mountain and the Daraengi rice fields. Daraengi Village is a stunning terraced rice paradise. It reached almost 500 meters on 108 steps and make a beautiful spot for photos. Every spring, the Rice Paddy Festival is held where you can try unique farming experiences! In the evening, we will stay in Yeosu, which literally means "good water" and is renowned for it stunning coastal scenery on the 300 islands surrounding it. Hotels with great views and excellent facilities are awaiting you.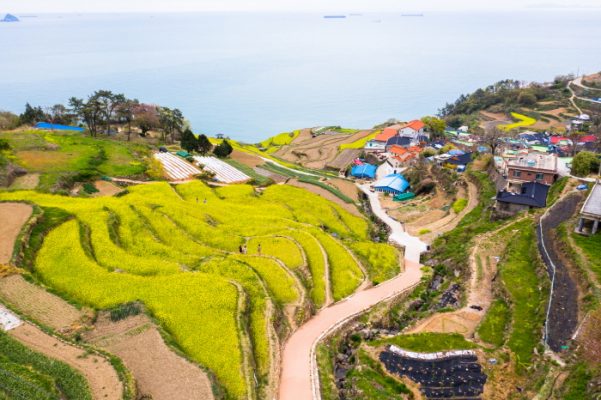 The village is located on a really steep hill so please beware the path. After walk, you can take a rest and enjoy the rice terraces views from the coffee shop here. Please remember visit this place during Spring (May-June) because you can only see the best color in Spring.
It takes at least 6 hours drive from Seoul to this village, maybe it takes too long to reach this village, so we recommended you visit other famous places along the way from Seoul for at least 2-3 days. Apart from the rice terraces, Jeonju Hanok Village, Damyang Bamboo Garden, Boseong Green Tea Plantation and Yeosu Maritime Cable car are very very popular and beautiful places to visit.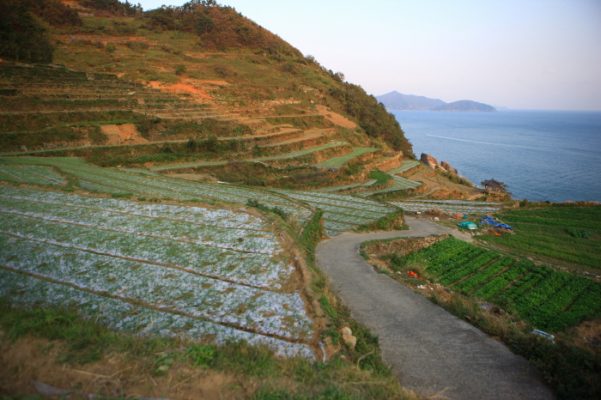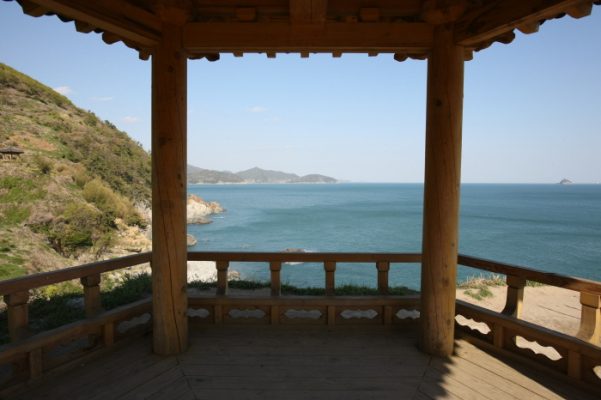 Read more about the Namhae Rice Terraces Tour > HERE  or contact us if you need a customize itinerary  –  info@onedaykorea.com