Who has never dreamed of becoming a star like the ones we saw on TV. ?
Regardless the gender or the age, Koreans tends to put make up on or use skin care product at an early age.
Indeed, Korea cosmetic industry has known a considerable rise since the Hallyu phenomenon. The main reasons are mostly explained by a high concern in the health industry, followed by a desire to live a satisfying and long life.
But above all it is the will to look and appear young. As surprising as it may be, women are not the only one caring for their skin, Men does too. As a matter of fact, men purchase cosmetics on their daily routine allowing Korea to become the largest market for men's cosmetics on a global scale.
The fact that Korean cosmetics brands are really appreciated by Koreans and foreigners is simply due to its fair price and its good quality. Each brands has its own colors.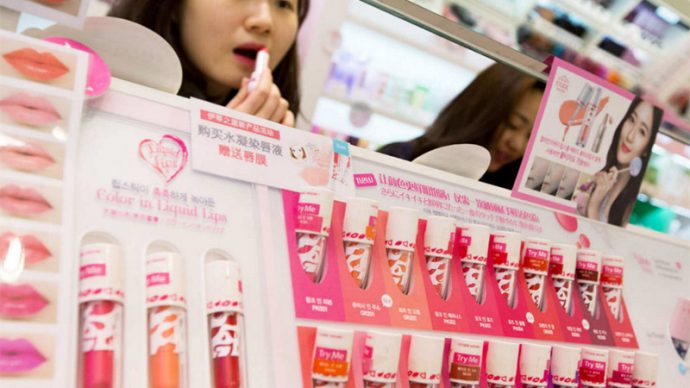 Nowadays, you can experience full check out of your skin by experts.
Check out our tours if you're interest to having a Korean cosmetics shopping tour with us during your Seoul trip – Seoul Shopping Tour and Luxury Korean Beauty Tour.
See more: 10 Steps Korean skin care routine