Visit Chuncheon Local Market and get a 5000Won Cash Coupon!
Available Date: 01 June 2017  ~  31 July 2017
 
We have a special promotion going on! If you want to visit the Chuncheon Romantic Market, you can simply combine it with our Nami Island or Chuncheon Canoe Tour and we will take you there without additional costs. We will visit Chuncheon Romantic Market for lunch and on top of that, you will receive a 5000Won Cash Coupon which you can use in the market!
-Event only in June and July 2017-
Nami Island Tour: Click here
Chuncheon Canoe Tour: Click here
From eating live octopus to taking shots of Soju with locals: Korean traditional markets are an experience that you should not miss during your trip! There are so many markets all over the country but today we want to introduce you to a special market, which is the Chuncheon Romantic Market.
Chuncheon's "Romantic" Market is a traditional market in the small city of Chuncheon. It is the largest traditional market in the region, receiving over 2000 tourists per day.  You can find authentic Korean goods such as Hanboks, clothes, bags, shoes, electronics, jewelry, souvenirs and much more. For most items, you will get a better deal here than in usual warehouses or supermarkets.
Of course, there is food as well – a lot!
Chuncheon Market makes a great place for lunch due to the large variety of freshly prepared and authentic Korean food. You can try savory Korean dishes and snacks such as spicy rice cakes, buckwheat noodles, fried vegetables or sweet treats such as Korean pancakes and sweet rice snacks. The most famous area of the market is the "Dakgalbi Corner", where over 30 Dakgalbi restaurants are located. No wonder – Dakgalbi was invented here!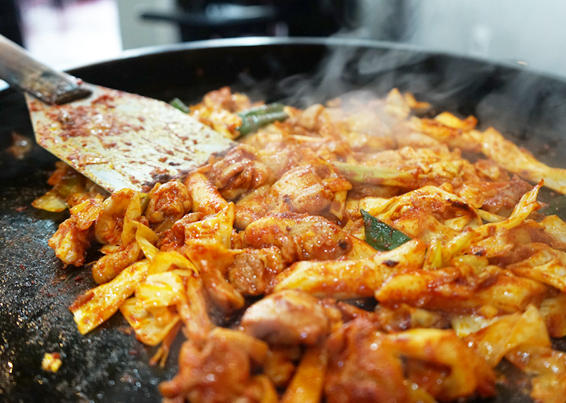 History
It is assumed that the Chuncheon Romantic Market has been established during the Japanese occupation. It was completely destroyed during the Korean War and only in 1952, it gained life again. At that time, war victims and refugees came here to buy basic goods. The market has been going on ever since and extended its shops. Despite being a traditional market, it was redesigned in 2002 and appeals now with a more modern look and regular events.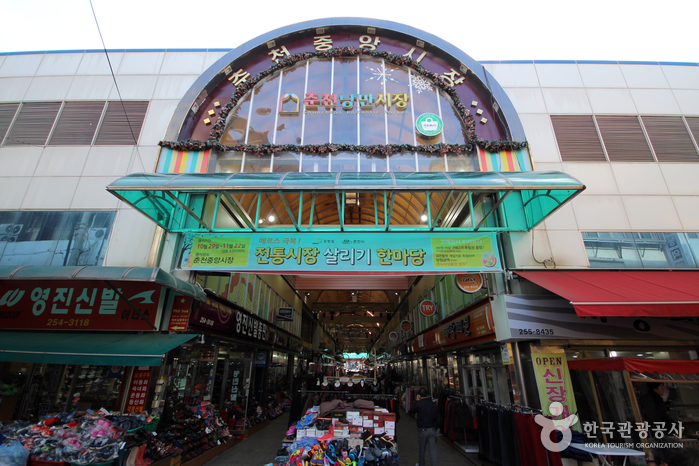 The market became famous after the popular Korean Drama "Winter Sonata" has been filmed here. In 2002, this started the Hallyu wave, which now is a global phenomenon. Many people still come to Chuncheon to visit the market as the craze about Korean culture originated from here! Keeping up with international visitors, many sellers even started learning Chinese, Japanese and other languages!
After changing its name from Jungang Market to Chuncheon Romantic Market in 2010, the market has become a place of entertainment and merges culture and arts in a traditional market. Performances, sculptures, and paintings can be found throughout the market, making it a fascinating place!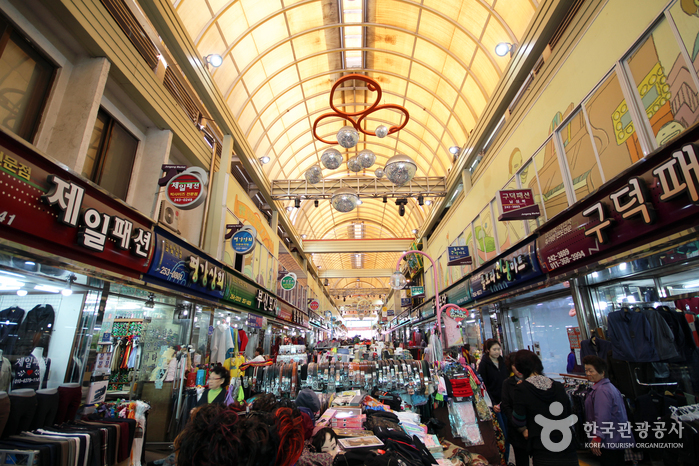 Read more about Chuncheon City