South Korea became a developed and high-income country in the past 60 years, how has the economy changed so quickly?
The factors of economic success was opening the country to foreign markets. South Korea is now one of the top 10 exporters in the world, the main exports are Integrated circuits, micro-assemblies, cars, refined petroleum and vehicle parts, etc. But don't you know that in advanced economies, the gap between the rich and poor is at its highest level in decades?
You can find many luxury apartments and fancy clothing in the Korean dramas, but there are many Koreans living in a small room, earn the lowest pay, and the jobless rate climbed to 4% in 2020 due to COVID-19. Before that, Korean is difficult to get a job even they are graduating from a Korean university because of the competitive environment.
One of the cheapest houses in South Korea is "Goshiwon", it is the most suitable accommodation for students, also it can be a unique experience or a low-budget option or foreigners or short-term visit. In fact, Goshiwon means a very small room that students live in while studying for an important test or exam, there is no space for the students to entertain themselves. Korean believe that Goshiwon can help them focus and concentration.
The rental fees for each room is around 200,000 – 250,000 won a month. From there, you will also get free rice, kimchi, ramen or eggs, etc. Goshiwon can find in everywhere especially the areas near famous universities such as Hongdae or Sinchon.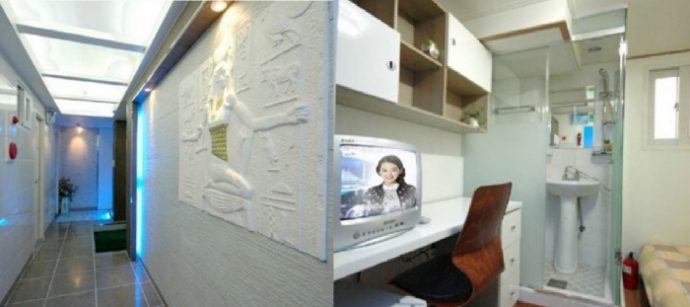 Another cheapest houses in Korea is Semi-basement apartment. You can still find the Semi-basement apartment in Korea now, Korean called it "Banjiha". "Ban" means Semi, ''jiha'' means basement. Back in 1970, there were a number of terrorist incidents between South & North Korea, so the government-mandated basement floors in construction projects to serve as bunkers in case of a national emergency.
Nowadays, living in a Semi-basement in Korea is deemed to be a poor person, the small basement gets a little sunlight and people can see the apartment through the windows. The house always suffering from humidity, mold, and cockroach during summer.
The Banjiha shown in the movie "Parasite", this is a real place and home for many Korean. The toilet is raised half a metre above the floor with no sink, you have to be careful your head when using the toilet.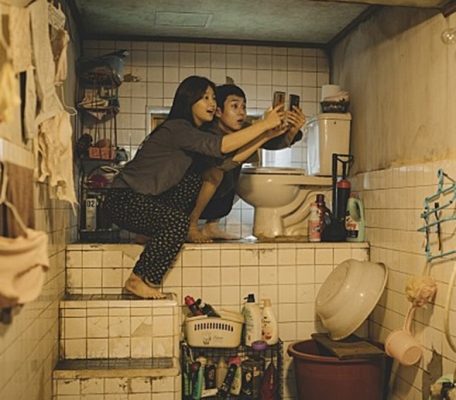 There is a village called Guryong Village located in Gangnam area, this is the only slum in Seoul. Since 1988, people came this area because of evicted from houses in other area during the city's development and 1988 Olympic Games.
In this area, the residents build their Individual houses, postal service and utilities like water, gas and electricity, but this village has been affected by a number of fire accidents due to unsafe constructions.