October is the best month to visit Korea for autumn scenery, the weather is always cool and sunny. If you are first time to visit Korea and would like to see the best autumn view during your trip, you can enjoy the red maple leaves in Seoraksan National Park, take Hanbok photos in a palace and traditional village in Seoul, or hike the most popular mountain in Seoul with us.
If you want to take some beautiful photos in flower field, here are the 5 romantic places to capture your unforgettable memory in Korea.
Buckwheat Flower in Pyeongchang
The Hyoseok Culture Festival, named after modern Korean writer Lee Hyo-Seok (이효석) (1907-1942), he is the author of "When Buckwheat Flowers Bloom" published in 1936, the festival is held to commemorate the author legacy. Hyoseok Culture Festival will transport you and will be able to admire the beauty that Lee Hyo-Seok described in his works during the buckwheat flower field tour. The festival offers various programs such as Lee Hyo-seok Literature Night, Folk game play, performances & concerts and photo zone, etc. The buckweat flowers usually full bloom in September every year. Check-out our The snow-white field of buckwheat flower tour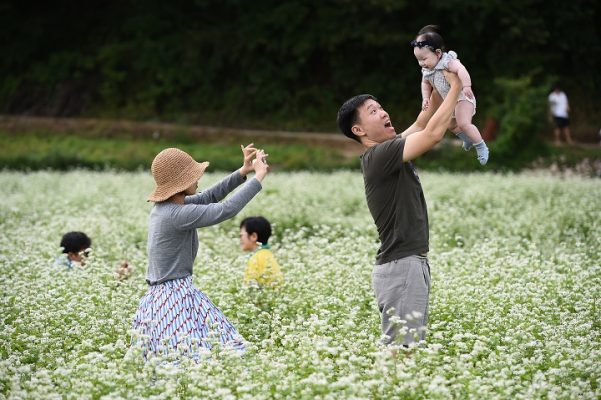 Cosmos Flower in Olympic Park
The Cosmos flowers usually fully bloom in September to October at Olympic Park, the beautiful flower comes in a variety of colors white, pink, orange, yellow, etc. The Olympic Park Garden is a legacy of the 1988 Seoul Olympics. This is now used as a leisure facility in which historic remains from the Baekje Era share the space with state-of-the-art sports stadiums, approximately 1.45 million ㎡ with a natural environment. It is recognized as a cultural art park, eco-park, history experience park, largest sports arena and resting place. This is one of the most beautiful parks located in Seoul that not many aliens know, especially who visit Korea for the first time. Check-out our Seoul Autumn Tour.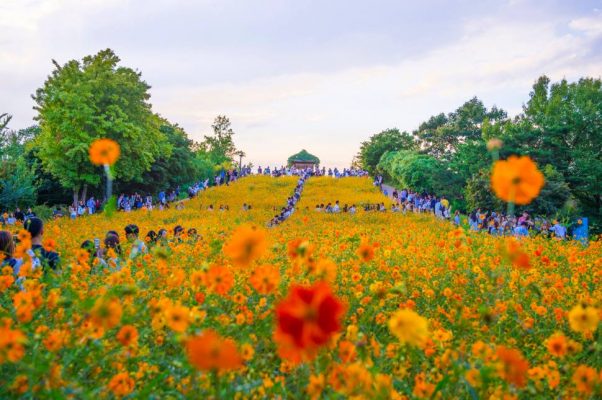 Pink Muhly Grass in Yangju Nari Park
October is the best month to enjoy autumn scenery in Korea, not only the ginkgo trees, maple trees, sliver grass and cosmos flowers, you can also enjoy the pink muhly grass near Seoul. The Pink Muhly Grass, Purple Kochia, and Red Ganna fully bloom in October in Yangju Nari Park. You can also visit the popular Korean TV program shooting place Pocheon Art Valley and pick the fresh mini apples in the apple farm during autumn with us, check-out our Pink Muhly Grass One Day Tour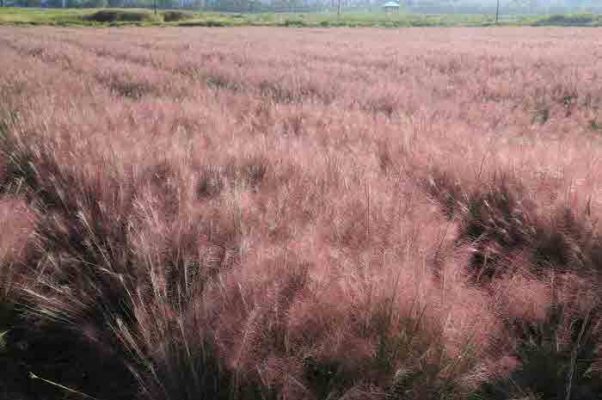 Eulalia Grass in Sky Park
Sky Park, also named Haneul Park, it was a massive disposal site. Seoul Metropolis recycled it into a green space when it was designated as a hosting city for the 2002 World Cup. Sky Park is the highest site among soccer fields, with good observatory points enabling visitors to take in the fantastic views of surrounding mountains and rivers. This open-air park is full of lush Eulalia grass and home to the Seoul Eulalia Festival, held in every October when the grass is in bloom. Visitors can enjoy the light festival there in the night. Check-out our Autumn Tour: Day trip to apple farm & silver grasses park and Seoul Autumn Tour
Read more: Sky Park Tour Review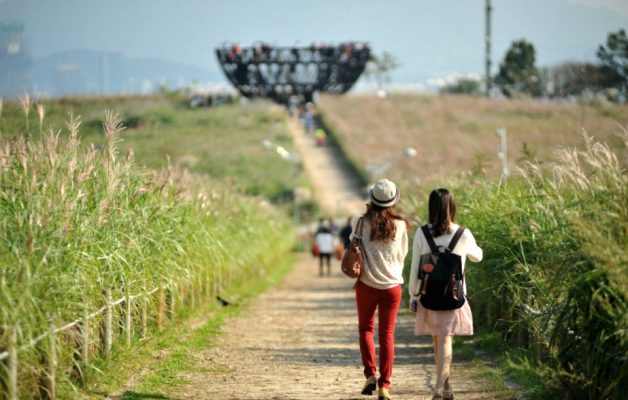 Flower Festival in Goyang
The Goyang Autumn Flower Festival provide indoor exhibition hall, visitors can take in the autumn feeling to the fullest with various performances, flower market and traditional experiences, and you can also visit here during spring, the admission fees are free! Check the opening date and location here>  Goyang Flower Festival
Read more about Autumn in Korea: Seoul fall foliage attractions     10 Things to do in Korea in Autumn     8 Secret Places to see Fall Foliage in Korea